Industrial Boiler Repair When You Need it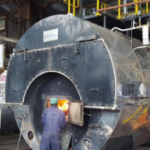 Although boiler systems are generally reliable, there are times when they may require Industrial boiler repair. Repairing a boiler is not something that you want to troubleshoot on your own. Attempting to fix a boiler without proper knowledge and tools can actually be dangerous. Alpha Energy Solutions can provide Industrial boiler repair for your system throughout the year, 24-hours a day and 7 days a week. Alpha Energy Solutions provides services for businesses, commercial buildings, and industrial facilities.
If your boiler does experience a malfunction, you should never just let it go. It is essential to find out why a boiler is not working. Ignoring a broken boiler can cause extensive damage to your property. Moreover, a faulty boiler may increase your expenses due to wasted energy. Also, if you attempt a repair on your own, you may incur additional costs. Contacting a trained professional technician at Alpha Energy Solutions is your best course of action for Industrial boiler repair.
How to Know When Industrial Boiler Repair is Needed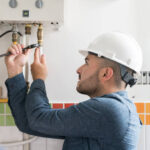 A boiler that needs repair will offer some signs that things are not functioning properly. First, if you notice any sounds coming from your system, you can assume that repair may be in order. Sounds such as slamming, bumping, murmurs, and shrilling noises are a good indicator that your boiler is not working properly. If you notice odd noises coming from your boiler system, a technician from Alpha Energy Solutions can examine your unit, recommend solutions, and handle your repair.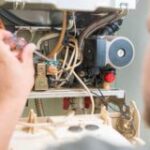 Alpha Energy Solutions can provide premium service for your boiler needs. Our company has over 100 years of experience combined. Our technicians are field experts and capable of handling tough jobs. It does not matter how small or large your boiler issue is; our team can fix it.
We can help you reduce downtime. Moreover, our range of preventative maintenance plans can help to extend the life of your boiler system.
Alpha Energy Solutions
7200 Distribution Drive
United States (US)
Opening Hours
| | |
| --- | --- |
| Monday | Open 24 hours |
| Tuesday | Open 24 hours |
| Wednesday | Open 24 hours |
| Thursday | Open 24 hours |
| Friday | Open 24 hours |
| Saturday | Open 24 hours |
| Sunday | Open 24 hours |