Selected points of this article
hide
Commercial HVAC services cover a large range of services in addition to the expected ones. Although there are many different services due to this being a commercial field, some basic ones remain the same as residential ones. All that changes is the knowledge and experience required for such jobs. This is because Commercial HVAC Services systems are larger and much more complex, hence, only technicians with specialization in those fields can handle those systems.
Here are the 10 common commercial HVAC services
Installation:
Installation service is a regular and expected service from any Commercial HVAC Services provider, let alone a commercial HVAC services provider. The only thing that changes here is that at the commercial level, the technicians have to have a specialization in that specific brand. Also, the planning would need to be done on a bigger scale. If the HVAC system is installed for the first time in the building, the entire electrical connection and outlets have to be planned accordingly along with the placement of individual components.
Replacement:
Commercial HVAC services also provide a replacement, from smaller components to the entire system The existing electrical system would need to be altered because the specs of HVAC systems keep changing with new technology. As such, the newer brands will not fit the existing configuration. Even the existing brands would not be able to be supported by the configuration made to support another brand. Hence, reconfiguration is required.
Repair:
As usual, this service is also similar to the residential one except for the fact that the technician needs to have a specialization in that specific brand. Also, the repairs have to be carried out under tight deadlines as no business can afford to halt any of its operations for a long time.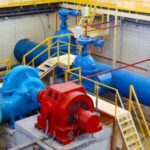 Maintenance:
For residential services, regular maintenance is recommended, not required. For commercial HVAC systems, maintenance becomes a necessity. Hence, a proper maintenance program tailored to specific components and brands is designed and provided regularly.
HVAC Mechanical Preventative Maintenance Programs:
Regular maintenance is not enough at the commercial level. So, many service providers create and offer an extensively prepared preventive maintenance program for commercial HVAC systems. Programs like these go a long way in preventing sudden breakdowns and malfunction while reducing the need for repair and replacement at the same time.
Pre-Construction And Fabrication:
Commercial HVAC systems come with their specifications and requirements, so expecting that existing materials and components will be suitable is laughable. Because of this many commercial service providers offer the service of preconstruction and fabrication of both materials and components for the HVAC systems.
Lift Cleaning And Maintenance:
It is a surprising fact that even though lift cleaning is a part of Commercial HVAC services, not many companies provide it. However, some do at reasonable prices.
Equipment Supply:
Getting commercial HVAC equipment is not a walk in the park, because you can't get specific materials from residential markets. Thus, commercial HVAC service providers also offer a steady supply and market of relevant equipment at reasonable prices. This saves many business owners a lot of headaches of searching for or ordering equipment online.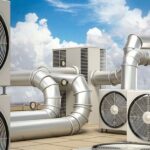 Rental Equipment:
Commercial HVAC equipment is not exactly affordable. A lot of people prefer to go without such equipment because of the high price, but that does not work out in the long run. For this reason, a lot of commercial service providers offer the option of HVAC equipment rental.
Air Quality Solutions:
The pandemic has made it clear that we can't exist with the current practices of disregarding air pollution and indoor air quality. It has become a staple of many businesses to have some arrangement for improving air quality, and this is where commercial HVAC service providers come in. They provide tailor-made air quality solutions to different businesses to reduce the risk of fair pollution to both customers and employees.
Alpha Energy Solutions
7200 Distribution Drive
United States (US)
Opening Hours
| | |
| --- | --- |
| Monday | Open 24 hours |
| Tuesday | Open 24 hours |
| Wednesday | Open 24 hours |
| Thursday | Open 24 hours |
| Friday | Open 24 hours |
| Saturday | Open 24 hours |
| Sunday | Open 24 hours |