Commercial spray services have a significant role in preventing the spread of viral infections such as coronavirus. Multiple companies and facilities should establish sanitizing, disinfecting, and cleaning services to ensure the utmost safety of employees and consumers. Considering the impact of the COVID-19 pandemic, businesses should embrace commercial spray services with more seriousness than ever. Before the coronavirus era, facilities only offered basic cleaning services to avoid the spread of infections, viruses, and diseases.
Thus, facility owners have a chance to make better choices on hygienic services that can protect occupants and customers daily. Commercial buildings can establish sanitization services and the better option are commercial spray services. Health experts highly recommend the services, including the World Health Organization, which advises commercial establishments to sanitize their floors and surfaces effectively. This is a significant way to ensure that employees are safe from coronavirus and other bacterial infections.
Effectively learn the significance of commercial spray services
This article helps business owners and commercial buildings to effectively learn the significance of commercial spray services and establish them in their businesses or facilities. Besides, most facility owners should utilize commercial spray
services because it is a sure cleaning method that kills bacteria and viruses such as coronavirus. Experts indicate that these services are safe to use across surfaces and plants around the office or facilities. Having a commercial spray service in your company or facility is a better way to acquire the best equipment.
It also has a light mist which is corrosive on building materials. Facilities can invest in better cleaning to reduce the rate of infections that can affect the well-being of employees and consumers. The health of facility occupants and customers is the best priority and ensures a safer environment free from bacteria and viruses. The CDC indicates viruses accumulate on different surfaces, such as door handles, cash registers, and keyboards in commercial areas. It is advisable to utilize commercial spray services to prevent the spread of infections such as COVID-19.
Commercial spray service technology has been proven
Commercial spray service technology has been proven to remove disease-causing pathogens, especially viruses. The current coronavirus pandemic has demonstrated the effectiveness of proper hygiene and sanitation across commercial areas or facilities.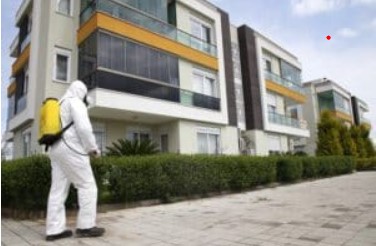 As a facility or business owner, it is advisable to adopt commercial spraying services to ensure optimal protection in your workplace. This is because commercial spraying enables the regulation of contagious diseases such as coronavirus and influenza, which may survive on surfaces that are not disinfected or sanitized.
This is a long-lasting solution for facilities and commercial buildings since it bonds with objects and surfaces more aggressively compared to other commercial disinfecting services. Besides, reports show that the eradication of contaminants from services creates cleaner and hygienic breathing air. Thus, it improves the quality of indoor air and the well-being of occupants in facilities or companies. As a result, business owners should establish a cleaner, healthier, and more comfortable environment for everyone by using commercial spray services.
Effective commercial spray services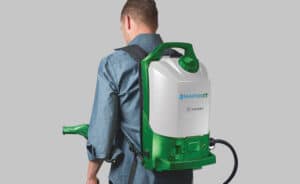 Experts recommend that protecting your facility against viral infections such as coronavirus is a guarantee to increase employee productivity. This is based on how the cleanliness of office space or surfaces enables a healthy working environment for employees as well as their well-being in the workplace. This can reduce cases of absenteeism which are often influenced by illnesses caused by bacteria or viruses present in keyboards, desks, doorknobs, and other office equipment.
Commercial establishments are prone to viral infections such as coronavirus. It is high time owners employ commercial spray services to ensure a safe and healthy working environment for consumers and employees. As a company manager or business owner, it is the right time to employ commercial spray services at an affordable price. It is a 99.9% guarantee of a clean and safe workplace for occupants and clients.
Alpha Energy Solutions
7200 Distribution Drive
United States (US)
Opening Hours
| | |
| --- | --- |
| Monday | Open 24 hours |
| Tuesday | Open 24 hours |
| Wednesday | Open 24 hours |
| Thursday | Open 24 hours |
| Friday | Open 24 hours |
| Saturday | Open 24 hours |
| Sunday | Open 24 hours |