Commercial Antiviral Sanitizer Service: Commercial enterprises often use commercial cleaning substances to restrict disease spread in facilities where folks perform duties. Nonetheless, the latest innovations around the Coronavirus have transformed the best methods used in structures to lower the spread of infection.
While it's apparent that virtually all facilities have several steps to prevent illness in position, concerns about Covid-19 have moved companies going even more to offer secure environments for customers and employees. Avoiding health risks in facilities isn't a new idea; it's taken a new path. Facilities regard Commercial Antiviral sanitizer service as a regular part of disease control in business buildings.
Commercial Antiviral sanitizer as an additional measure can help decrease the danger of disease from viruses like the flu and many typical pathogens that infect people a year. The consequences of the same steps on the Coronavirus aren't entirely known as research is ongoing. The point that there's no effective treatment, cure, or maybe vaccination has caused businesses to spring into action in the facial skin of anxiety.
Nowadays, it's prevalent to find workers donned in face masks and gloves to guard themselves and consumers against contact with viruses. Many companies have installed protective obstacles to obstruct the transmission of germs from person to person in a list of ways. Furthermore, the CDC has furnished guidance on how industrial facilities can disinfect workspaces to fight the spread of viruses such as Covid-19 hopefully. Nevertheless, with all these measures in position, it might just not be sufficient for several companies. Commercial Antiviral sanitizer service is perhaps a practical choice.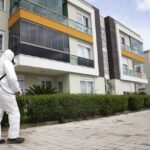 Choosing Commercial antiviral sanitizer therapies as an alternative might not eradicate the Coronavirus. However, the treatment effectively kills viruses like the flu, SARS, MERS, and other dangerous microorganisms transmitted through the environment or even live on surfaces. Findings by the CDC indicate that Coronavirus behaves comparably to MERS and SARS. Because the viruses are airborne.
They're transmitted person-to-person, and they bring about severe upper respiratory conditions. Moreover, the virus is transmitted at a distance of 6ft through droplets sprayed while coughing and sneezing. Even more concerning is the quantity of time that the viruses can endure on a selection of surfaces. Some viruses may survive a couple of hours, while others can stay for a few days.
SanitizeIT, a Commercial antiviral sanitizer, is an EPA registered system that could eliminate germs in the air and the surface area through a gentle mist. The mist is deployed utilizing a backpack-mounted spray device. The spray may be applied to a selection of electronics and fabrics without causing harm. SanitizeIT is non-caustic and non-corrosive. The solution might also be used on or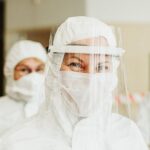 around food planning surfaces. SanitizeIT is NSF certified.
With businesses reopening after the Coronavirus level, today is a great time to think about attainable disease control methods looking toward the world. Best practices in business disinfection are valuable in fighting unknown threats like COVID-19 and dealing with seasonal viruses like the flu and common bacteria like Strep.
Searching for solutions to boost your facilities? Contact us to find out about Commercial antiviral sanitizer products with SanitizeIT.
Alpha Energy Solutions
7200 Distribution Drive
United States (US)
Opening Hours
| | |
| --- | --- |
| Monday | Open 24 hours |
| Tuesday | Open 24 hours |
| Wednesday | Open 24 hours |
| Thursday | Open 24 hours |
| Friday | Open 24 hours |
| Saturday | Open 24 hours |
| Sunday | Open 24 hours |