Selected points of this article
hide
The big economic news in Louisville this week, other than the running of the Kentucky Derby, is the announcement that CafePress, Alpha Mechanical's neighbor in Riverport, is moving its headquarters here.
Welcomes CafePress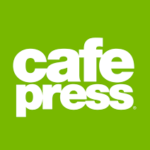 According to the announcement, this will move its headquarters from San Mateo, Calif., and expand its operations in Riverport. It was announced on April 30 by Kentucky Governor Steve Beshear, Louisville Mayor Greg Fischer, Congressman John Yarmuth, Eileen Pickett, Executive Vice President Greater Louisville, Inc CafePress CEO Bob Marino.
From the release:
"This agreement represents a commitment for $16.5 million in investment by CafePress to expand the existing 140,000 square foot production facility by an additional 185,000 square feet, and a plan to create 592 new full-time jobs in Kentucky over the next 10 years. This agreement will also bring the company's global headquarters to Louisville and cement an ongoing positive relationship between the company and the great state of Kentucky."
this opened a warehouse in Riverport in 2005. The company went public this year, and Marino said, at the news conference — "Today marks a continued commitment to our relationship with the great state of Kentucky as we bring our global headquarters to Louisville and cement the path to new jobs. And this move makes this the first publicly traded e-commerce company to be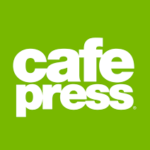 headquartered in the commonwealth."
At the expanding Riverport warehouse, workers customize dozens of items such as T-shirts, buttons, and coffee mugs and ship them all over the world within 24 hours. CafePress already employs about 300 in Louisville.
Alpha Mechanical Service welcomes the CafePress team to Riverport as a customer and neighbor.
Alpha Energy Solutions
7200 Distribution Drive
United States (US)
Opening Hours
| | |
| --- | --- |
| Monday | Open 24 hours |
| Tuesday | Open 24 hours |
| Wednesday | Open 24 hours |
| Thursday | Open 24 hours |
| Friday | Open 24 hours |
| Saturday | Open 24 hours |
| Sunday | Open 24 hours |