Selected points of this article
hide
A Louisville Chiller Rental Option – Convenient, Effective, Efficient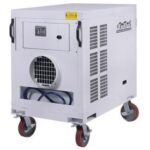 If the cost of a new chiller system is not feasible right away, a Louisville chiller rental may be an ideal option. Chillers are built to function in many different facilities, including commercial, industrial, and manufacturing locations. The chiller is a unique cooling system that transfers heat from a liquid and then circulates the liquid through a cooling process used for equipment and the air itself. Chillers are a great investment for any commercial or industrial facility, however, should one break down, replacement may not necessarily be in the budget.
Commercial chillers will vary in price due to some reasons. There are several factors to consider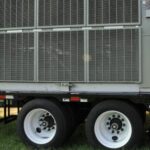 when planning for investment. It is necessary to keep in mind the required application, length of time that the system will be utilized, placement of the system, and required capacity. Models vary in cost from brand to brand, size, and installation. Investment decisions made regarding chillers are often contingent upon budget. This is very important when comparing the benefits of a Louisville chiller rental versus purchasing a new system installation.
Alpha Energy Solutions can support your facility with a Louisville chiller rental option designed for your specific application. In addition to having access to all major manufacturer brands, Alpha can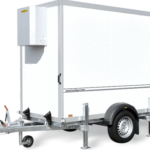 provide service, repair, and preventative maintenance for your system. Skilled technicians with years of experience can help you find an affordable chiller system for your commercial or industrial facility.
Alpha also offers its valued customers custom Preventative Maintenance Plans. The plans are available to extend the life of the system with a proactive approach. Experienced service technicians can point out key issues before they worsen, significantly reducing the risk of unexpected expenses and costly repairs due to system failures and breakdowns. Predictive maintenance provided by Alpha will also pinpoint trouble areas early so that expensive repairs may be avoided.
Alpha Energy Solutions
7200 Distribution Drive
United States (US)
Opening Hours
| | |
| --- | --- |
| Monday | Open 24 hours |
| Tuesday | Open 24 hours |
| Wednesday | Open 24 hours |
| Thursday | Open 24 hours |
| Friday | Open 24 hours |
| Saturday | Open 24 hours |
| Sunday | Open 24 hours |