Selected points of this article
hide
commercial Air conditioning rentals which are arranged in such a manner that they can be conveniently transported to a job site and swiftly deployed on a short-term basis are provided in the rental business.
Uses of Commercial Air conditioning Rentals
The following are some of the most popular uses for rental equipment
Chilling in an existing structure while renovations or improvements are being made. For cooling, most major buildings solely rely on conventional air conditioning systems. When a system fails, it is practically tough to open windows for ventilation. This frequently entails shutting down a facility and sending employees home.
Most business owners are now purchasing insurance that permits them to rent cooling systems just in case of a crisis. As a result, the cost of supplying interim cooling air-conditioners becomes less of an economic strain for the business owner.
Equipment maintenance or upgrades are scheduled to shut down. Contractors are frequently required to work around lengthy shipment and installation periods for new equipment. Temporary conditioning can be utilized to provide the contractor with enough time to install or alter any necessary equipment.
commercial Air conditioning Rentals Have 5 Advantages
Spend Less Money:
Installing a new central air conditioning unit on the commercial property might cost a lot of money. There are the costs of condensers, and coils, plus the air duct installation, and then there is the expense of the machine itself. Even if you want to buy portable air conditioners, which are considerably less expensive than central air conditioners, you will still have to pay a deposit and contemplate installation charges.
Buying an air conditioner for your site may not make economic rationale after considering installation and equipment charges. Even so, you will need to find a strategy to keep the building chilly. This is when a rented temporary air conditioner comes in helpful.
Increased Flexibility:
Are you wondering how long you will stay in the building or whether you will preserve the current setup? All of these undetermined elements, as well as others, can make building a permanent commercial air conditioning rentals system appear to be a waste of financial resources.
It is crucial to make financially sound judgments if you can have the same cool air without paying thousands of dollars. Furthermore, if a newer unit becomes available, you will be able to upgrade your systems without spending a lot of money.
Maintenance Issue:
Purchasing air conditioners comes at the expense and hassle of maintaining them. Renting interim air conditioners eliminates a lot of headaches since the rental company handles all of the repairs and maintenance.
Use when Required:
Summers can be hot and humid, necessitating the need for more air conditioning. Point coolers, as well as temporary air conditioners, are frequently utilized for only a portion of the year. If this is the situation, renting a unit may be a simple and cost-effective alternative. You also would not have to worry about where you will put your portable device when it is not in operation.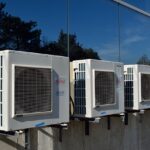 Temporary commercial air conditioning rentals can provide your residential building or company with a slew of advantages, including a refreshing airflow. commercial air conditioning rentals allow you to remedy a dilemma without spending loads of money on a fixed air conditioning system.
Alpha Energy Solutions
7200 Distribution Drive
United States (US)
Opening Hours
| | |
| --- | --- |
| Monday | Open 24 hours |
| Tuesday | Open 24 hours |
| Wednesday | Open 24 hours |
| Thursday | Open 24 hours |
| Friday | Open 24 hours |
| Saturday | Open 24 hours |
| Sunday | Open 24 hours |