Selected points of this article
hide
Louisville Air-Conditioning Rental – What You Need To Know
Managing the climate in an environment will ensure the level of comfort when things heat up. To keep things cool, Louisville air-conditioning rental is a great solution for events, lengthy projects, or short-term cooling needs. Locating the right solution may seem like a daunting task, but keeping a few key points in mind will help to identify the air-conditioning system that will fit your requirements. There is no one-size option for cooling solutions, but chances are, knowing what to look for will help you select an option with ease.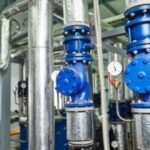 When choosing a Louisville air-conditioning rental provider, choose an experienced professional company with a strong reputation. The prices involved in selecting an air-conditioning system will vary. Knowing costs early will help you to determine your budget and stay within it.
When purchasing or renting a Louisville air-conditioning rental system, keep in mind the area in which it will be utilized. Where will your system be located? Consider the square footage dimensions and the space available for placement of your unit. Each air-conditioning system transfers heat differently; consider what components are included with your building's design to help your unit perform more efficiently. If you do not have available sources to assist in the cooling process, you may require additional parts to ensure the best performance.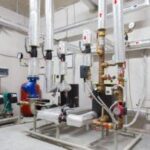 The output will vary from design to design, so it is necessary to review the cooling levels and control features. If sound levels are a comfort issue, look for models that may offer a lower sound level output. Remember, comfort is key, and there is a solution available for nearly every application, whether inside the home, office, industry, or event.
Additional points to consider when looking to rent an air-conditioning system include its portability, cost for delivery, installation, and pick-up once your rental period concludes. Renting air-conditioning should be a worry-free experience. With the help of an industry professional and armed with the right questions, selecting a unit that works for you will be a breeze.
Call Alpha Energy Solutions for a no-obligation consultation.
Alpha Energy Solutions
7200 Distribution Drive
United States (US)
Opening Hours
| | |
| --- | --- |
| Monday | Open 24 hours |
| Tuesday | Open 24 hours |
| Wednesday | Open 24 hours |
| Thursday | Open 24 hours |
| Friday | Open 24 hours |
| Saturday | Open 24 hours |
| Sunday | Open 24 hours |