Selected points of this article
hide
Whether you require transportable or permanently fixed air conditioners for film sets, huge business gatherings, or an industrial environment, such as mining or tunnel excavation, Kentucky air conditioning rental industries have you covered. Before approaching a rental firm to rent an air conditioning unit, there are some points you should consider.
What must be your Kentucky Air Conditioning rental Requirements?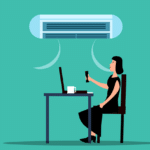 First and foremost. Identify the purpose of your Kentucky air conditioning rental, how often you will require it, and if it will be utilized indoors or outside. Throughout a construction project, do you require a core cooling supply? Do you require more cooling throughout extreme heat? Are you seeking cool tiny spaces rather than vast spaces?
Be Aware of Your Environment
You will have to understand how much area requires to be chilled before calling to hire air conditioning. The overall cubic feet you want to be covered is the greatest figure to know. Whereas a room's area is useful, scaling it by the room's height provides us a better notion of how much capacity is required. You will also need to evaluate whether you intend to cool many rooms or maybe just one large open area.
Examine The Outlet Connections
Assessing your power supplies is a crucial step in the Kentucky air conditioning rental procedure. While modest air conditioners may usually be connected to a standard socket, larger machines may require specific outlets or cabling. The majority of our products are powered by a conventional 120-volt outlet with 15 and 20-ampere breakers. Determine the number of outlets and the number of volts available in your facility.
Take into account ventilation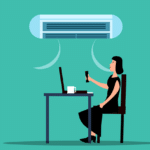 A portion of the cooling phase, portable air conditioners expel air. An outflow duct is often used to convey hot air outside of a chilled space. The channel can be ventilated through a small opening, into a drop ceiling, or perhaps out of a window. Considering your options ahead of time can aid the rental company in determining the ideal ducting for you.
Estimate How Much Space You will require for Kentucky Air Conditioning Rental
If you have a restricted amount of room, you will want to know how big the unit you will be renting is. This is particularly crucial if you need to have some free space for walking sections. When contacting a rental service, be careful to let them know if you do have any space restrictions or if you need to climb a flight of stairs.
Do not even compromise on the finer points of Kentucky Air Conditioning Rental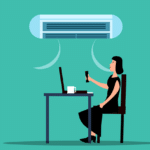 Do not forget to include any pertinent information regarding the area that has to be cooled. Consider the following inquiries so that a rental provider can better serve you:
Is there a lot of natural light in the room?
What is the total number of people operating in the room?
Is there a lot of electrical gear in your office?
These are crucial details to give with a mobile air conditioning rental firm, as the composition and operations of your area will influence the amount of Kentucky air conditioning required.
Alpha Energy Solutions
7200 Distribution Drive
United States (US)
Opening Hours
| | |
| --- | --- |
| Monday | Open 24 hours |
| Tuesday | Open 24 hours |
| Wednesday | Open 24 hours |
| Thursday | Open 24 hours |
| Friday | Open 24 hours |
| Saturday | Open 24 hours |
| Sunday | Open 24 hours |