Selected points of this article
hide
Advice from a Professional for Commercial HVAC Services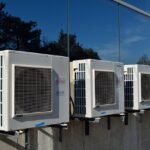 The search for new commercial HVAC services can be time-consuming. Even though finding companies in your area is relatively simple, thanks to the internet and local directories, sifting through the marketing and sales to determine which company will provide the best service and quality can be challenging at times.
We are well-versed in the field of high-quality commercial HVAC services, and we can provide you with some pointers on what to look for.
1. Long-term financial viability
While not all service contractors will allow you to view their financial records, several methods determine a contractor's overall financial health and well-being. Contractors who cannot provide solid credit references from major vendors and suppliers should be avoided at all costs. In the absence of any other information, proceed with extreme caution if you encounter negative information about a company you're considering as your HVAC service provider.
2. The line of business
More is always better when it comes to commercial HVAC services companies and their product lines. Ideally, the HVAC contractor will sell and install a broad range of products and equipment. Those who attempt to sell you less well-known equipment or who only offer a limited number of product lines should be avoided at all costs. In an ideal world, your contractor should be brand agnostic and have the purchasing power to select the most appropriate HVAC equipment for your specific requirements.
3. Sales teams that are well-informed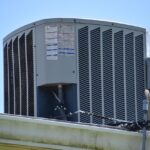 The best commercial HVAC services companies have sales teams made up of technical specialists with strong engineering backgrounds who are skilled and knowledgeable in their fields of expertise. In addition to having extensive field experience, their teams can assist with problem-solving and system design. They also have extensive experience in HVAC design and sales.
Look for companies that can also provide expertise in developing "paid from savings projects" if you prefer to fund your projects with alternative sources of capital. Financing, rebates, and tax credits are frequently used in conjunction with the replacement of outdated HVAC equipment to wholly or partially fund projects. Sales-oriented firms can assist you in calculating expected returns on projects that pay for themselves through increased productivity and utility savings.
4. Expert technicians who are well-versed in their field
A significant commercial HVAC services company hires excellent people who are already well-trained and then invests in them by providing them with ongoing training. Work with a company committed to keeping its technical staff updated on industry trends, equipment, industry certifications, industry licenses, and installation methods, among other things.
To ensure that the company you are considering hiring has the depth of expertise necessary to properly service your equipment, request to see resumes and meet with their field service management team.
5. Knowledge of and expertise in information technology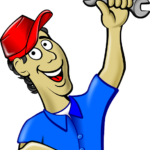 Mechanical ventilation and air conditioning is a technical field, and businesses in technical areas should have technologically advanced back-office systems as well:
Is the HVAC contractor with whom you're working keeping track of the service costs for each piece of equipment in the system? They may be able to tell you when it is more cost-effective to repair rather than replace your vehicle based on historical service data.
Is there a data tracking portal where you can keep track of your information? You will save a significant amount of money on operational costs if your provider makes informed recommendations based on data collected while servicing your equipment.
Keep an eye out for commercial HVAC services contractors who do not maximize the use of information technology in their day-to-day operations and installations. The disconnect is strange, and it's usually a red flag for something is wrong.
6. Completely by the law
Commercial HVAC services companies, particularly in the commercial and industrial sectors, are required to hold various licenses to operate as Commercial HVAC services contractors. If you are procuring a Commercial HVAC services project, ensure that your contractor provides a turnkey proposal that includes all required local and state permits.
Request credentials from any companies you consider doing business with and eliminate any that do not meet your requirements. Don't forget to think about insurance as well. If you're performing onsite installations, you'll need to carry a variety of insurance policies, and you'll want to make sure that you're properly protected legally and financially.
7. Recognition and affiliations
The majority of reputable commercial HVAC services companies will be members of trade associations and may even have received industry recognition awards in the past. Investigate the organizations your shortlisted contractors are affiliated with and whether independent third-party or trade industry-affiliated organizations have recognized their work before proceeding with the project. In addition to assisting in developing a detailed picture of each company, it can also provide valuable references from peers and colleagues.
8. Price and Reputation are also essential considerations.
Service contractor labor rates are the most overused and incorrect comparison tools. Because this metric is typically inversely related to the technician's level of expertise you may have onsite, you run the risk of incurring higher service repair operating costs.
Keep in mind that when purchasing replacement HVAC equipment, you have the option of specifying whether you want the lowest initial cost or the lowest life cycle cost option. In addition to considering productivity and utility savings over time, the lowest life cycle cost option may provide you with better value over the building's hold period.
After you've double-checked and approved all of the criteria mentioned above, you should only contact references and compare prices. By doing so, you'll spend less time vetting contractors who aren't a good fit for your project and will be comparing apples to apples when it comes to pricing comparisons.
Alpha Energy Solutions
7200 Distribution Drive
United States (US)
Opening Hours
| | |
| --- | --- |
| Monday | Open 24 hours |
| Tuesday | Open 24 hours |
| Wednesday | Open 24 hours |
| Thursday | Open 24 hours |
| Friday | Open 24 hours |
| Saturday | Open 24 hours |
| Sunday | Open 24 hours |