Selected points of this article
hide
Many plumbing and drain cleaning firms have recently seen the reason for commercial hot water jetter as part of their services. Jetting is often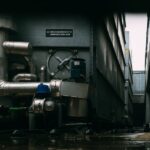 considered just the best solution to clog the sewer line. They are now making their way into the plumbing sector, with thousands of HotJet sewage jetters in use worldwide.
Professional plumbers and drain cleaners can now take on even the most challenging cleaning tasks, thanks to continual developments in the jetting industry. Due to this, plumbers are raking in more money. As a business owner, your plumbing system should also fall under the umbrella of commercial jetting services for the thorough removal of your production and general waste.
Difficulties that commercial plumbing 
There are numerous difficulties that commercial plumbing must overcome in the commercial hot water jetting business:
The size and complexity of systems.
The solution to thousands of users.
Commercial cleaners and chemicals that are too severe to be used
Commercial plumbers don't have the training and knowledge to tackle any problem with commercial hot water jetter.
Fortunately, this is a situation that we are well-equipped to handle. Drain cleaning can be accomplished in various methods, but one of the most efficient is a super jetter or hydro-jetter. This particular piece of equipment isn't available to all plumbers. Pressure washer-like water jets are used to break up obstructions in the pipes.
8 reasons To Consider commercial Hot water Jetter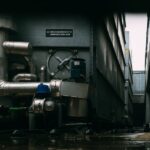 The commercial hot water jetter can clear sewer pipes of hair and oil and tree roots. When used efficiently and effectively, there are numerous advantages.
Use a commercial hot water jetter for Accuracy
Using a video camera snagged in the pipe, we'll locate the obstruction and check for any damage or broken pipes. A high-pressure water jetter (up to 8,000 psi) is placed into the problem area to remove the obstacle.
Effectiveness
Adequate commercial hot water jetter can clear your clog, but it doesn't do much to clean the drain itself. The super jetters clean out the line from top to bottom with high-pressure hot water.
Reduce costs.
Even if the initial outlay is higher than with snaking, the commercial hot water jetter reduces the likelihood of a subsequent obstruction and eliminates filth during the cleaning process. It is preventing the need for a second visit from a commercial plumber. There is no need for costly (and messy) excavation work outside your building because we can precisely find the blockage.
Thorough Cleaning
The commercial hot jetter is used to blast whatever clogged the drain down the sewer line. The debris and sludge into the house dispose of the waste and sewage.
Environmentally friendly
No cleansers or chemicals of any kind are required to be poured into the sewer line during the jetting procedure. It only uses water and varying amounts of high and low pressure.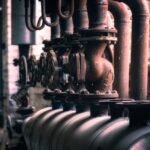 Plumbers who are capable of working in a commercial setting
Commercial grade is the best, as the name suggests. We will provide you with it, and your company deserves it. Any issues with your
Disposal of Waste Plumbers' Services
Holiday Plumbing Problems: How to Prevent Garbage Disposal Problems
Many family customs begin around the end of the year, making it a memorable time of year.
Alpha Energy Solutions
7200 Distribution Drive
United States (US)
Opening Hours
| | |
| --- | --- |
| Monday | Open 24 hours |
| Tuesday | Open 24 hours |
| Wednesday | Open 24 hours |
| Thursday | Open 24 hours |
| Friday | Open 24 hours |
| Saturday | Open 24 hours |
| Sunday | Open 24 hours |