7 Benefits Of Choose Kentucky HVAC Equipment Rental: HVAC systems have become an important part of our lives. Living without them is not possible, but affording them is another matter altogether, especially at commercial and industrial levels. However, Kentucky HVAC equipment rental has made it easier for professionals and businesses to afford equipment that they couldn't buy otherwise.
Benefits Of Kentucky HVAC Equipment Rental:
Here are the 7 benefits of Kentucky HVAC equipment rental
Save Money On Initial Purchase: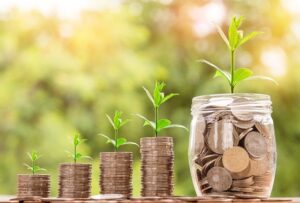 With the help of Kentucky HVAC equipment rental, you can save the money you would have spent on the initial purchase. Instead of buying the equipment, you can just get it for a fixed rent that you can either pay every month or collectively for small-term use.
Buying Through Installments:
You don't have the budget for the purchase; you can get it for rent. However, if you still want to buy the equipment, you can use the installment systems. Basically, you get the equipment and set up a system where you have to pay installments on a monthly basis for a specific period of time. You continue to do that until you pay all the cost for the purchase of the equipment, and it becomes yours.
Upgrading Becomes Easier:
Suppose you bought some equipment a few years ago. It is still working correctly. However, it is not enough to fulfill your requirements. You need to upgrade to a device with better specs, but you have already bought one, and you don't have enough budget to do so. In that case, you can choose to get it for rent without spending too much on it.
No Need For Useless Equipment:
Many businesses, large or small, have no need for heavy equipment like cranes or lifters. Even if they need them, it is not enough to warrant buying them. In other words, the need for heavy equipment is seldom, and buying them will only create a risky investment. The tools don't need to be used frequently, but they still need care and space for storage. So instead of buying them, renting them is a better option whenever the need arises.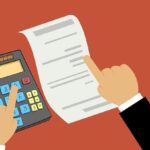 Reduced Taxes:
The more property you have, the more taxes you have to pay. However, the rental equipment is not in your possession. As such, you are still using it, but you don't need to pay heavy taxes for it.
Long List Of Kentucky HVAC Equipment Rental:
Following equipment is provided in this service.
air conditioner
heaters
boilers
heat pumps
dehumidifiers
cranes
portable generator
electrical generators to provide backup power in a power outage.
aerial work platforms
lift trucks
boom lift
climate control equipment (to be specific, ACs, boilers, heat pumps, heaters, and dehumidifiers, etc.)
People Who Can Benefit From Kentucky HVAC Equipment Rental: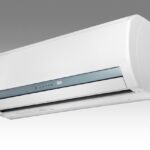 Professional from any walk of life, which includes the following.
oil digging
telecom
gas facility
Governmental institutes etc.
Interestingly enough, this se4rvice is also available for the residential side of the industry, not just limited to commercial or industrial.
How To Get The Best Deal On Kentucky HVAC Equipment Rental?
You have to follow simple steps to ensure you get the best deal out of it.
Statistics:
Define your needs and requirements. Create some parameters to understand what you really want.
Calculate The Costs:
Calculate all the relevant costs and compare rental vs. buying to understand which option is better.
Devil In The Details:
Decide all the details before you seal the deal. That includes the fines, costs for transportation, maintenance, repair, and procedure in case of damage.
Inspection:
Don't rush to take the equipment. First, get it inspected thoroughly to ensure if it is still functioning correctly or not.
Warranty:
Ask for a warranty on the equipment. A reliable rental company would never refuse to do so.
Alpha Energy Solutions
7200 Distribution Drive
United States (US)
Opening Hours
| | |
| --- | --- |
| Monday | Open 24 hours |
| Tuesday | Open 24 hours |
| Wednesday | Open 24 hours |
| Thursday | Open 24 hours |
| Friday | Open 24 hours |
| Saturday | Open 24 hours |
| Sunday | Open 24 hours |