Kentucky HOT WATER-JETTING:- Nothing is more frustrating for a homeowner than a clogged main sewer line. Any homeowner would be irritated just by the disruption to their daily routine. When a clogged drain is accompanied by flooding sinks, water damage, and bad smells, it becomes a nightmare.
High-pressure hydro-jetting may be a good option for your home if you have to deal with clogged drains regularly. You might not find hot-jetting to be as thrilling as it sounds, whether as a water sport or as a powerful method of stone carving. Unless, of course, you have a deep appreciation for a spotless drain line.
It is one of the best ways to clear clogged drains, stop the stench in your pipes, and maintain a clean drain system. On the other hand, hot-jetting isn't boring because it involves plumbing.
Why Kentucky hot water-Jetting is a Good Idea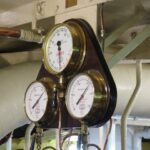 Kentucky Hot water-jetting, a pressured water hose is fed into your pipes, and then high-velocity water is released, causing the filth and grime that has built up within to burst.
In the plumbing industry, jetting was once considered cutting-edge technology. Spraying equipment, on the other hand, has become more affordable. Kentucky Hot water-jetting has become increasingly popular over the years.
Kentucky Hot water-jetting services have the following advantages: Using only water, hydro-jetting:
removes complex obstructions from pipes.
Both business and residential drain lines can benefit from hydro-jetting.
It can also remove tree roots that have found their way into your sewer system.
Environmentally friendly and green Kentucky hot water-jetting is possible.
can clean the entire drain pipe with high-pressure water jetting rather than just a part of it (rooter services will only clear an opening as large as the diameter of the rooter augur)
Hydro-Drawbacks Jetting's
However, Kentucky hot water jetting as a plumbing service doesn't come without drawbacks. Pressure water jetting services have some disadvantages, such as:
If the drain is particularly clogged, hydro-jetting may not be the best option.
Rooter and auger drain cleaning do not remove obstacles.
Older, more fragile pipes may not withstand the force of hydro-jetting.
In the case of drain lines that have been seriously damaged, such as a bellied line, it will be ineffective.
Is Kentucky Hot water-Jetting safe?
Even if you've been flushing chemicals down the drain, it won't harm the environment—toxic chemicals like Draino and lye are more environmentally friendly than traditional drain clog removers. There's nothing but water in this picture.
Signs You Need Kentucky Hot water, Jetter.
We don't expect you to think about your pipes all the time, but we do advocate routine maintenance. To avoid a plumbing problem, you should consider Kentucky hot water-jetting your sewer lines and other high-traffic drains every few years and when:
It seems like your pipes aren't draining properly.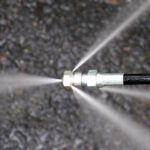 Your bathroom sink may be clogging up and not draining correctly. Is your shower tub filled to the brim without using a plug? call a plumber if this is the case. Kentucky Hot water-jetting may be necessary for those pipelines.
Slow drains can be a sign of unwanted buildup in your pipes, so keep an eye out for them. Slow drains may also be a sign of a more severe problem. In any case, if your lines start acting up, you should call in a professional plumber.
Your Pipes Make a Lot of Noise or Hiss.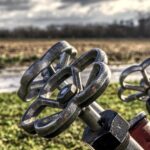 You likely have an air problem if your pipes are hissing. There are a few different ways to introduce air into your plumbing system. Roots can cause cracks in your pipes, or a clogged vent stack might keep air from escaping.
Make an Appointment for water jetting Right Away! Call us as soon as possible if you discover any signs of clogged drains in your home. To learn more about hydro-jetting and the care of your pipes, please get in touch with us.
Alpha Energy Solutions
7200 Distribution Drive
United States (US)
Opening Hours
| | |
| --- | --- |
| Monday | Open 24 hours |
| Tuesday | Open 24 hours |
| Wednesday | Open 24 hours |
| Thursday | Open 24 hours |
| Friday | Open 24 hours |
| Saturday | Open 24 hours |
| Sunday | Open 24 hours |