Industrial & Commercial Chiller Repair Facilities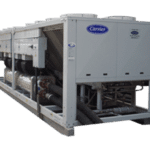 In commercial and industrial facilities, chillers play an important role in delivering cooling; however, sometimes Industrial & commercial chiller repair is necessary. Suppose you suspect that your chiller needs service, contact an HVAC technician at Alpha Energy Solutions. We specialize in chiller service and repair.
When a chiller isn't working properly, it may cause costs to rise. Moreover, a faulty chiller may slow down productivity in an operation while creating an uncomfortable environment. Some buildings rely on one or more chillers, and when one-stop working, it is critical to get it up and running as soon as possible.
If you discover that you need industrial & commercial chiller repair, Alpha Energy Solutions is available to support your service needs. Our technicians are on-call 24-hours per day and 7 days a week to accept calls for service. In urgent situations, on-call service is a lifesaver. 
Industrial & Commercial Chiller Repair-Parts and Service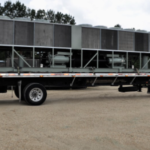 Climate control is an ongoing evolution, and you can never truly anticipate when you may need industrial & commercial chiller repair. You can do your best to stay on top of any potential issues by regularly having your machinery serviced. Alpha Energy Solutions handles all chiller capacities and can provide service support. Our technicians have over 2,000 years of combined experience in the field.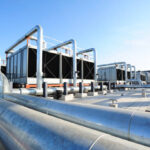 Signs that indicate your chiller may need repair include inadequate cooling and excessive energy consumption. If you find that your chiller is not working properly, do not troubleshoot the issue alone. Contact an experienced technician to evaluate your system.
In some cases, a chiller may need parts to have a repair done. Acquiring parts is easier with Alpha Energy Solutions because we have access to all of the well-known brands in HVAC. We can source parts and components for your machines through a large distributor network, shortening the turn-around time on repairs.
Alpha Energy Solutions
7200 Distribution Drive
United States (US)
Opening Hours
| | |
| --- | --- |
| Monday | Open 24 hours |
| Tuesday | Open 24 hours |
| Wednesday | Open 24 hours |
| Thursday | Open 24 hours |
| Friday | Open 24 hours |
| Saturday | Open 24 hours |
| Sunday | Open 24 hours |