Louisville Kentucky Integrated Systems and Security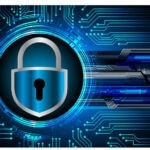 Louisville Kentucky Integrated Systems: Modern threats persist against organizations. People, data, and physical assets are at risk of theft due to criminals. Because there is more technology available, criminals can steal information at a fast rate. Louisville Kentucky Integrated systems are a reasonable response to criminal intent. The technology enables companies to combat dangerous threats with more capabilities.
Alpha Energy Solutions provides modern security solutions for commercial entities. Louisville Kentucky Integrated systems are one of many product options that we offer to improve security. Integrating security systems makes managing applications easier. Business owners and facility managers looking for the best ways to handle security should consider having all systems integrated into a single point. The process improves the best security practices.
Louisville Kentucky Integrated Systems offers a combination of tools, both traditional and modern. Combining security applications provides the opportunity to have more flexibility. Furthermore, systems integration is more efficient. The tools are easier to deploy. Additionally, with Louisville Kentucky's integrated systems, employees can be trained with ease. Consequently, deploying integrated security applications is a good idea for fast-paced organizations.
Louisville Kentucky Integrated Systems Areas of Coverage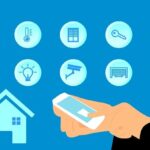 Systems integration may involve common areas of security, both modern and traditional. For example, items covered under systems integration may include access control, video surveillance, CCTV, visitor management, and alarm systems. Louisville Kentucky Integrated systems are centralized. Furthermore, the technology includes real-time applications as well as remote functionality.
The fact of the matter is that in Louisville Kentucky integrated systems are complex. Working with a security expert will provide the best results long-term. Alpha Energy Solutions is an equipment and service provider with the expertise to support your demands. We can work with you to update your current programming or help you identify brand new solutions. As your source for cutting-edge security applications, Alpha Energy Solutions understand the unique needs of commercial business.
The security industry is always changing, and as a result, it is necessary to review your programs and applications often. The great news is that even if some of your applications are a bit outdated, we can bring your systems up to speed. Understand that proper security is not just an option these days; it is a must. Having the right protocols in place is instrumental in managing your operation safely.
Louisville Kentucky Integrated Systems Updates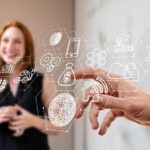 Keep in mind that updating your security systems does not have to be a costly venture. There are budget-friendly solutions that are equally as effective in protecting your organization. The long-term benefits of strong security are measurable. Strong security is good practice, great business, and contributes to a better reputation. Furthermore, the best security will play an integral role in profitability. Protect your employees and customers with the best in the industry.
Modern strides in security will help you implement security systems faster. Consider the lasting benefits of Louisville Kentucky integrated systems and explore the range of service capabilities we offer our clients. Enjoy more protection, fewer losses, and reduced costs for operation. Reach out to us to find out how we can help with your commercial security systems. Explore our capabilities. Contact us.
Alpha Energy Solutions
7200 Distribution Drive
United States (US)
Opening Hours
| | |
| --- | --- |
| Monday | Open 24 hours |
| Tuesday | Open 24 hours |
| Wednesday | Open 24 hours |
| Thursday | Open 24 hours |
| Friday | Open 24 hours |
| Saturday | Open 24 hours |
| Sunday | Open 24 hours |