Commercial Sanitizing & Disinfecting  Deodorizing Spray Services
It's not truly clean unless it's Clinically Clean® Imagine your facility so clean, it's Clinically Clean. Free from bacteria and viruses, free from mold and mildew, free from odors and fragrances. SanitizeIT is EPA registered, Non-Caustic, NSF Certified, Non-Corrosive, Safe & Effective.
We Kill Viruses, and Bacteria in Your Office or Facility
Commercial Spray Services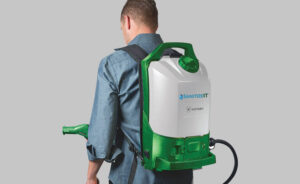 Offices, schools, prisons, nursing homes, churches, day care centers, gyms, and other commercial settings are especially susceptible to germs and bacterial infestations, and not just during the cold and flu seasons.
SanitizeIT effectively kills and eliminates staph, E. coli, Legionella, listeria, salmonella and more; as well as viruses including H1N1, Hep A, B and C, Norovirus and Rotavirus among others.
Our spray is non-corrosive so it's safe to use where sensitive electronics are located. A fine mist protects over and under all objects so everything your employees, your customers, members, and participants touch are disinfected and deodorized to clinically clean standards. No rinse is required. Our products are NSF-Certified for use on food contact surfaces.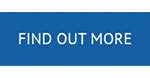 HVAC Air Duct Spray Services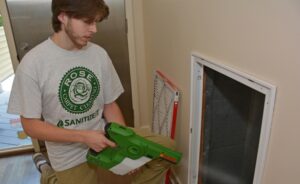 SanitizeIT spray effectively controls odors and allergens by inhibiting the growth of bacteria, fungi and other organisms in HVAC system components and air ducts in residential homes and commercial, institutional and industrial buildings.
SanitizeIT spray also eliminates odors associated with bacteria, mold, mildew, smoke, animals, cooking, spoilage, etc.
It is a safe and effective bacteriostat, fungistat (mold and mildew), mildewstat and deodorizer that will not stain materials or fabrics and will not harm or damage HVAC system components. Non-corrosive. Non-irritating. Fragrance-free. See our complete Kill List.
Applications:
Furnaces
Air Handlers
Rooftops and Packaged Terminal Air Conditioner units
Fan coil units
Air distribution components such as air handlers, mixing boxes, transfer boxes, transitions, and turning vanes and associated components.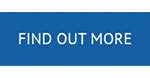 A Note from the CDC Website:
Community members can practice routine cleaning of frequently touched surfaces for example: tables, doorknobs, light switches, handles, desks, toilets, faucets, sinks) with household cleaners and EPA-registered disinfectants that are appropriate for the surface, following label instructions. Labels contain instructions for safe and effective use of the cleaning product including precautions you should take when applying the product, such as wearing gloves and making sure you have good ventilation during use of the product. From the CDC website
THERE'S NOTHING ELSE LIKE SANITIZEIT.®
Here's what to expect when we come to your office or business.
The spray process is quick and simple. It takes under 30 minutes per 2,000 sq. ft. of space. And dries in about 10 minutes. When we leave your office or facility will be free from bacteria, viruses, allergens and odors. SanitizeIT is fragrance free—some compare the smell initially to a swimming pool, but even that dissipates quickly.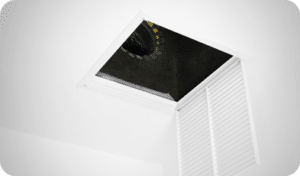 Inspect
When your Clinically Clean® certified technician arrives at your home or business they will first inspect the areas to be treated making sure the space is properly prepared for an effective treatment. If you are having air ducts sprayed, please point out all returns.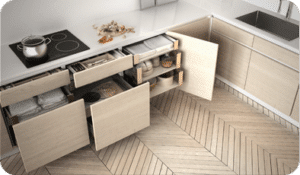 Prepare
You don't need to deep clean before we arrive, but a bit of tidying up will ensure better coverage.Please note that we will be opening doors/cabinets to ensure the electrostatic mist reaches all surfaces. If there are any particular items like toys for example that you want disinfected, please sit them out and alert our technician.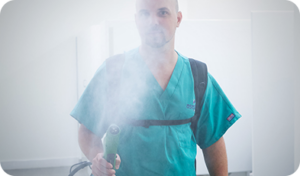 Spray
We will give you a basic estimate of how long the service will take (under 30 minutes for a 2,000 sq. ft.) and confirm pricing with you. Then your technician will proceed with treatment by using an electrostatic backpack sprayer to apply Sanitize solution in all areas agreed upon in the scope of work. Following the service, you should wait 10 minutes before reentering the space to ensure all surfaces are dry and treatment is fully effective.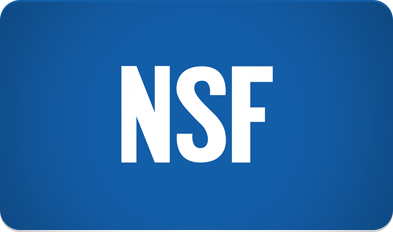 Food-safe
There's no need to cover food or plants. SanitizeIT is NSF certified for food contact surfaces and safe for soft and hard surfaces and sensitive electronics. No rinse required.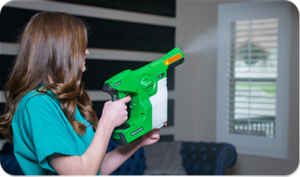 Fabric-safe
What about silk drapes? wool carpets? other exotic fabrics/finishes? Our tech will stand 10 to 12 feet away from all surfaces while spraying. Again, the mist is so fine it practically dries on contact and is safe for all fabrics and surfaces.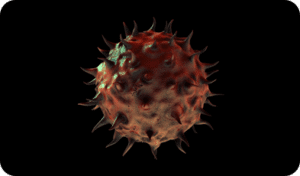 Germ-free
The spray process is quick and simple. It takes under 30 minutes per 2,000 sq. ft. of space. And dries in about 10 minutes. When we leave your home will be free from bacteria, viruses, allergens and odors. Sanitize is fragrance free—some compare the smell initially to a swimming pool, but even that dissipates quickly.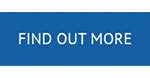 MORE FREQUENTLY ASKED QUESTIONS:
1 Is this product dangerous?
The solution is an EPA hospital-grade disinfectant and is rated a category 4 (very low toxicity) by the EPA which is their lowest toxicity rating. In contrast, bleach is labeled at category 1 (high toxicity). Our product is also non-reactive and non-corrosive.
2 Is this product safe around food?
The solution is an NSF food surface sanitizer—no rinse required product, which means food can be prepared on treated surfaces.
3 Is the product safe around kids and pets?
Although we ask kids and pets not to be present during treatment this is to ensure the product is applied effectively. The product is a safe, non-corrosive, non-irritating to skin and hypoallergenic.
4 How long will this service last?
This varies for three main reasons: size of property, density of contents in the space and reason for treatment. For example, treating for pathogens takes longer than treating for light odors. For an average sized home (2,000 sq. ft.), it takes under 30 minutes.
5 Is it environmentally friendly?
The solution breaks down to a simple salt. It contains no ozone harming volatile compounds and produces no chlorinated byproducts or carcinogenic compounds such as trihalomethanes (THM) or haloacetic acids (HAAS).
6 Does this product hurt fabrics and electronics?
The product is a non-corrosive product safe to use on carpets, fabric, stone, plastic, stainless steel and metals. It is safe on Colorfast Fabrics.
7 What will I notice after the service?
You may notice a light "pool smell" that will dissipate quickly.