Commercial Sewer Cleaning Treatments
Commercial sewer cleaning is an important aspect of running a business. Sewers remove waste from facilities. Professional plumbers providing sewage cleanup is advantageous when preventing serious backups. Unsanitary conditions and damage wi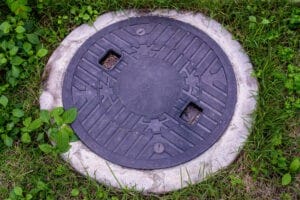 thin the facility can be caused by clogged drain overflow from sewer clogs. Additionally, Alpha Energy Solutions uses the most efficient cleanup methods to clean sewers.
Furthermore, clogged sewer lines can affect a multitude of areas within an establishment. Moreover, these lines can be filled by debris over time, which can result in hard to remove clogs. Additionally, clogs can impact sinks, toilets, and drains throughout a building. Debris like dirt, cleaning solutions, dirt, and human waste might build up in a sewer line. In fact, along with this, particles like brush and branches might enter sewer lines as well causing more problems. Commercial sewer cleaning is most times required as a way to prevent these clogs and should be conducted regularly.
If you suspect that your sewer line may be clogged, it is best to consult a service technician for assistance. Your technician can inspect your sewer lines to determine the severity of any clog. Moreover, your service expert will be able to recommend the best way to clear the clog and what measures should be taken going forward. Items such as commercial cleaning solutions and other materials may contribute to thick build-up that further complicates situations. Do not address severe clogs with commercial cleaners. Leave the repair job up to an expert that has the right tools. Turn to Alpha Energy Solutions to deliver the results that you desire.
Sewer Cleaning Method
Alpha Energy Solutions technicians get rid of debris from sewer lines by using a method called hot water jetter cleaning. In reality, clients prefer this method because it is by far more effective than other sewer cleaning methods. To ensure the reduction of clogs, the sewer cleaning process must be consistent to reduce a build up of debris. The method of hot water jetter cleaning is cost-effective and useful for the servicing of sewer lines due to the method involving an intense flow of water used to push debris out of the sewer line.
 Waste is being removed from facilities at a constant rate so this flow should not be interrupted. Serious cleaning issues can be caused by the back up of a sewage line and productivity can be slowed down. There could be even more detrimental issues depending on the size of a certain facility. Commercial sewer cleaning will most times ensure the proper removal of waste making it able to discharge from an establishment desirably. To find out how we can assist you with keeping your sewer lines clean contact Alpha Energy Solutions.
Interested in commercial cleaning for your sewers? Then, contact us. We can provide fast and easy service at an affordable rate. Moreover, consider choosing our commercial cleaning solutions as a part of your scheduled maintenance programs.
Contact us to ask about our commercial sewer cleaning services.