Visitor Management Solutions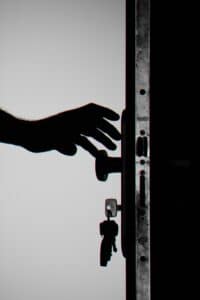 Private companies, commercial organizations, and government agencies all deal with potential and real security threats. Because many establishments handle sensitive data, protecting information is a top priority. Visitor management applications can help business owners protect the most important parts of a company. Alpha Energy Solutions provides a wide range of services in the security sector.
Criminals continue to steal data at an alarming rate. Moreover, thieves still enter facilities using creative methods. Businesses are responsible for stopping threats such as data theft and break-ins before they happen. Managers, employees, and business owners all play a role in maintaining building security. Additionally, business owners, managers, and employees are responsible for protecting data. Modern security tools make the process of visitor management easier.
Visitor Management Explained
Visitor management is a method used to monitor and track the information of people. The individuals that enter a facility may do so physically or digitally. Because monitoring people is difficult in large facilities, business owners should consider the use of integrated systems. Systems integration uses individual security components and directs them to a single channel. Integrated systems are efficient to deploy. Moreover, systems integration is economical. Even though security is constantly evolving, systems integration enables business owners to stay up-to-date.
Alpha Energy Solutions helps commercial and industrial facilities gain more control of visitor management. We provide cutting-edge tools for changing times. We understand that all facilities are different and therefore need to vary. Although certain visitor tracking methods are appropriate for one industry, they may be rather insufficient for another. The future of managing visitors, however, is digital. Alpha Energy Solutions can help you to stay ahead of the curve.
Proper management tools for visitors will boost productivity, improve your organization's reputation and streamline data.
Contact us to find out how we can help with your security systems.