Commercial Video Management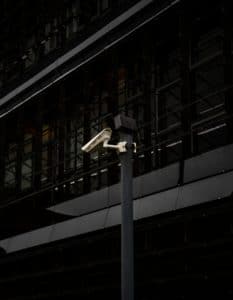 Modern businesses need current video management tools. Follow the trends to find out what is new in the security industry. In fact, Alpha Energy Solutions is the top choice for innovative security solutions for commercial and industrial facilities. Video surveillance is critical for any successful business. Moreover, product innovations now make it easier to capture video data, process details and make informed decisions regarding the protection of a facility.
Video Management Tools
Additionally, systems integration has improved video management in recent years. From CCTV to smart solutions, it is now possible to have eyes on your facility 24/7 in real-time. In fact, advanced tools improve the efficiency of security systems while still connecting active participants in the process. First, ideal tools combine technologies into one simple to use interface. As a result, implementing new security applications is easier. Second, quick access to information is improved and security is fortified against potential threats.
New video management systems include cloud-based applications, access through smart devices for footage and user-friendly interfaces. In the past, older methods presented higher risks for data loss. Today, data is accessible from various points with less effort thus making the systems more accurate and efficient.
Finally, security systems including video surveillance can be customized to meet the unique needs of facilities. Business requirements vary. There are no one-size-fits-all solutions to the best security methods. Some tools may be more relevant to one business than another. End-users must define the applications that are most significant to achieving their security goals. Still, the cost of strong security is worth the investment considering how creative criminals have become.
Contact Alpha Energy Solutions to inquire bout our security solutions for commercial and industrial facilities. Explore our selection of innovative applications. Find products perfectly suited to your business. Contact us to learn more.