Temporary Air-Conditioning Rentals Louisville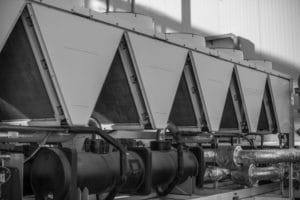 Alpha Energy Solutions, an HVAC equipment and service provider, is a source for air-conditioning rentals in Louisville. Renting an A/C unit is an economical option for many businesses. Facilities needing temporary cooling systems for short-term projects find that renting a unit provides many benefits while helping facilities managers maintain operational budgets. Having worked with numerous clients across different industries, Alpha Energy Solutions is an expert in commercial HVAC solutions. Learn more about the benefits of portable cooling equipment.
Air-Conditioning rentals Louisville through Alpha Energy Solutions deliver many benefits for facilities of all sizes. Since rental units are portable, they may be used inside or outdoors. The application will certainly drive the type of unit that will be deployed for a particular project. There is, however, a vast selection of models to choose from. Due to a large distributor network, including the top manufacturers in HVAC, Alpha Energy Solutions can offer various options to choose from. Clients will surely find a suitable unit that meets both performance requirements and budget needs.
Air-Conditioning Rentals Louisville Applications
Consider the various applications of air-conditioning rentals in Louisville, and the possibilities are endless. Rental units may be used in industry for production, control the climate in spaces, and remove moisture. In this sense, HVAC is not only just a mechanism for climate control, but it is a key player in many operations across various industries. Air-Conditioning rentals provide a great level of flexibility, which is helpful for businesses on the go.
Because HVAC units must fill various needs, there is truly a configuration designed for every situation. The equipment, when rented, is portable, which is a highlight for clients. Please find out more about how we can help meet your cooling needs with our selection of equipment rentals for air-conditioning.