Source Industrial Chiller Rentals Louisville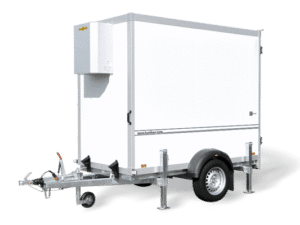 Look to Alpha Energy Solutions as your source for chiller rentals Louisville. Rental equipment is frequently deployed at industrial facilities as well as commercial establishments. Cooling needs vary and having a source for temporary equipment is helpful in many different scenarios. Clients needing the best selection from the leading names in the industry of HVAC should consider Alpha Energy Solutions as the premier provider of air-cooled and water-cooled units. The convenience of a rental system is worth the investment. In certain circumstances an emergency may warrant the need for a chiller. Knowing that there is  reliable source with a system ready to meet your needs is a relief.
Clients in need of chiller rentals Louisville are not only looking for a wide-selection but they may also be concerned about energy-efficiency. Understandably, facilities desire to reduce their carbon footprint and conserve wherever possible. Equipment by Alpha Energy Solutions can help facilities managers and business owners achieve their goals as they apply to sustainability. We understand the unique needs of businesses including saving on energy.
Chiller Rentals Louisville -Maintenance and Service
Chillers are deployed in tough conditions. As a result, we can supply a range of chiller rentals Louisville sourced that extend from 10 tons to 1,000 tons. The units are high capacity and depending on how they are used, maintenance is critical. If your unit will be used in high-volume situations, consider one of our Preventative Maintenance Programs.
Chillers are expected to be functional as needed with few disturbances. Our Preventative Maintenance Program can help you with the upkeep of your equipment even if you will have it deployed on a temporary basis. The program provides monitoring and reporting on the status of your machines. Through careful inspections, our technicians can observe issues with components including any pieces that may need repair or possibly replacement.
Contact us to inquire about our chiller rental equipment and support services.