Benefits of HVAC Equipment Rental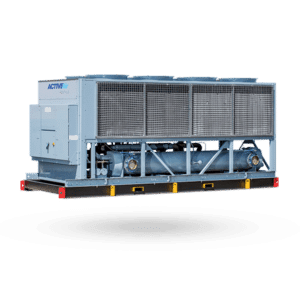 Choosing an HVAC equipment rental is an economical option available to commercial and industrial businesses. Not all applications require a permanent fixture and climate control may simply needed to complete a project. Regardless of how equipment rentals may be used, finding a reliable source that specializes in commercial equipment can often present a rather unique challenge. When dealing with a reputable company such as Alpha Energy Solutions, you can enjoy the benefits of an HVAC equipment rental that you can depend on.
There are many benefits to deploying an HVAC equipment rental. The units are a cost-effective solution for temporary cooling needs. The possibilities are limitless in terms of how the equipment can be used across different industries. Rented equipment can be used in emergency shelters, construction sites, and for large events. The equipment can be deployed indoors or outdoors and they are portable. Portability is a major characteristic that companies look for when applying rented equipment to diverse projects.
HVAC Equipment Rental Specifications
There are numerous air systems available through the popular names in the HVAC industry. Narrowing down the specifications of a unit is often challenging and driven in part by its application. The size of the space requiring the air systems and whether it will be placed inside or out may also impact some of the unit specifics. A technician from Alpha Energy Solutions can help you find a suitable piece of equipment that will help you achieve your performance goals. Whether you require a large capacity system or desire something centered on energy-efficiency, we can help you make a product selection without the headache.
We deal with a vast distributor network. We are capable of delivering the brands that you trust to deliver a high level of performance. Moreover, we support our installations with service. Technicians at Alpha Energy Solutions are on-call 24-hours a day and 7-days a week. We handle your calls with care. Contact us to inquire about our rental equipment.