Chiller Rental Options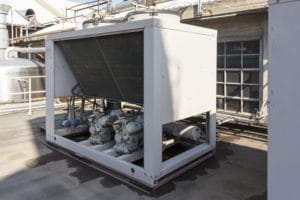 Alpha Energy Solutions can assist you with locating chiller rental equipment that is appropriate for many different industries. Cooling equipment such as chillers are useful for temporary needs. In fact, several industry sectors make use of chillers for numerous projects during the year. Alpha Energy Solutions is capable of delivering quality systems and backing then up with reputable service.
Among the types of chillers that you may find with Alpha Energy Solution's expertise include air-cooled and water-cooled systems. Such systems are popular as options for temporary chiller rental solutions. The equipment is flexible in terms of use. The systems are portable and may be used either inside or outside of buildings. Businesses enjoy the convenience of access to cooling on a short-term basis which is economical.
Chillers are heavy machines and tasked with carrying heavy loads. Due to the fact that chillers are often deployed under intense conditions, they are a sizable investment but provide long-term benefits. Many facilities depend on chillers to keep operations running smoothly. Overall such excellent performance can be a credit to the bottom line of an operation that relies on the equipment for productivity purposes.
Chiller Rental Selections
Regardless of how large or small your chiller rental requirement is, Alpha Energy Solutions can supply units of all capacities. Through our distributor network our capabilities include custom units designed for your unique needs. We understand that there are many ways that chillers can be applied based on the nature of the business or industry.
In addition to equipment selection, our technicians can provide service to backup your equipment as well. Our technicians are on-call throughout the year accepting service calls. Whether your have an emergency need or simply require service for your units, service support is available. In addition to service, we also have a selection of Preventative Maintenance Programs which are also helpful when it comes to keeping your systems running efficiently. Contact us to inquire about our rental units and additional service capabilities.