Durable HVAC Parts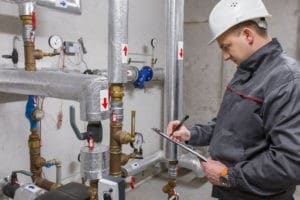 Industrial centers require HVAC parts often due to the aggressive nature in which equipment is used. The heavy machines must work extensively hard to deliver heating, cooling, air and ventilation throughout buildings of all sizes. Larger facilities drive an incredible demand for climate control which may eventually exhaust machinery over time and with constant use. Alpha Energy Solutions is the top source for parts needed in managing commercial and industrial HVAC systems.
Because facilities must rely on adequate climate control for various operations, performance issues are problematic. Seasonal factors may also worsen conditions which make system malfunctions and breakdowns completely unbearable. Many times, HVAC parts will play an important role in reducing downtime significantly. Any time spent offline can pose a number of issues that affect comfort, safety and efficiency within a center.
Needs vary however, HVAC parts are easy to acquire with the help of an experienced company. Alpha Energy Solutions is a knowledgeable expert with over 2,000 years of field experience combined. Handling HVAC units of all sizes and specializing in commercial and industrial units is what sets Alpha Energy Solutions apart from other service providers.
HVAC Parts availability
Parts availability makes a difference in how you maintain your heating and cooling systems. There is no reason why you should experience unnecessary delays in the event that repairs are necessary. We have access to many of the brands that you are likely familiar with through our network of distributors. As a result, we can offer selection and a shorter turn-around time on responding to your calls for service.
At Alpha Energy Solutions, our technicians are on-call 7 days a week and also 24-hours a day. We can address HVAC challenges for both large and small units for your commercial and industrial buildings.