HVAC Equipment Rentals Services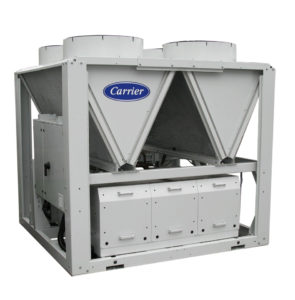 HVAC equipment rentals through Alpha Energy Solutions are ideal for temporary climate control requirements found in commercial and industrial centers. Businesses, factories and construction work sites for example may have applications for rental equipment. Rental climate systems are also necessary in urgent situations including emergency shelters.
Regardless of your application, Alpha Energy Solutions is a knowledgeable provider of HVAC equipment rentals. Moreover, we can offer a wide selection of rentals from our vast network of distributors. We deal in the major manufacturer brands and handle units of all sizes and capacities.
Why Are HVAC Equipment Rentals Beneficial?
HVAC equipment rentals are beneficial because they provide the climate control activity that you need for the short-term. The rentals are primarily flexible and adaptable based on your specific requirement. Basically, you can tailor a configuration that suits not only your need for climate control but also your budget. Alpha Energy Solutions can certainly guide you through the selection process allowing you to avoid the headaches involved with navigating the complexities of HVAC. Knowing that you can rely on a company with over 2,000 years of combined field experience is a relief.
HVAC rental equipments do require upkeep. Although heating and cooling equipment may be rented for temporary use, the machines do still require service from time to time. Service is recommended because it keeps the equipment updated and prevents damage from wear. Regardless of how long your equipment will be deployed, you should consider care options such as the Preventative Maintenance Program offered by Alpha Energy Solutions.
In the event that your equipment rental does have an issue that calls for repair with parts, Alpha Energy Solutions can further support your needs. We specialize in HVAC Parts and can obtain the components that you need in a timely manner. No one can anticipate when a performance issue may occur however, we are on-call throughout the year 24/7 to respond to service calls. Contact us to learn more about our heating and cooling equipment rentals.