Commercial Chiller Repair Service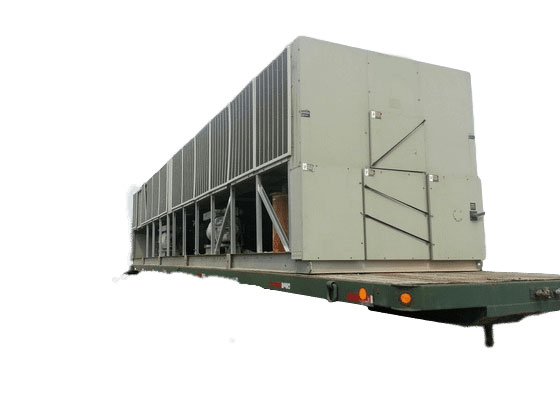 Finding a chiller repair specialist is not difficult if you choose Alpha Energy Solutions as your number one resource. We deliver over 2000 years of experience in the field and working with all brands of equipment. This volume of expertise is hard to find and therefore working with technicians who fully understand chillers is the best route when it comes to your commercial HVAC equipment.
Chiller repair should be scheduled rather quickly in the event that work needs to be done. Getting your system back online and running properly with the right components can certainly be critical to your operation. At Alpha Energy Solutions, our technicians are on-call throughout the day and night to handle service calls. As a result, we are responsive and do not keep you waiting.
Chiller Repair Indications
You will certainly notice if your chiller is not working correctly. A broken system will indicate a decline in performance and most of all cooling. If you suspect that your machine is in need of chiller repair, contact a service technician as soon as possible. Putting off service can lead to rising repair costs and wasted time which is not ideal for business.
Contact Alpha Energy Solutions for your chiller fixes. Our technicians can work with equipment used for various applications and they can handle a wide range of capacities. If you happen to need parts for repair, have confidence in knowing that we can deliver. Our wide distributor network allows us to procure parts with ease from top manufacturers in the industry. Our partnerships are a benefit to our clients in need of parts equipment.
Sustaining your chiller's performance often will require maintenance. Alpha Energy Solutions also specializes in service. We do offer a selection of Preventative Maintenance Programs which are designed to manage the upkeep of your equipment. Your machine will benefit from seasonal service, monitoring, and you can stay on top of your units with system status reports. The idea is to keep your equipment running smoothly with little interruption so that you can feel confident in its performance. Ask us about our Preventative Maintenance Programs.