Visitor Management Integrated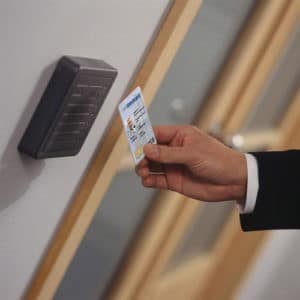 While it is true that not everyone's duty in a company coincides, it takes a coordinated effort to keep a business secure. The partnerships between multiple organizations are a great reason to develop a visitor management plan that is effective. Eventually, firms realize that they may have several different areas in which access should be limited or restricted. Moreover, tracking the whereabouts of visitors can provide valuable insights for business owners and security managers hoping to reduce problems such as theft.
Visitor management does exactly as it suggests, dealing with individuals who enter, navigate and exit a facility. Managing visitors deals with maintaining and organizing information while also verifying identify.  Access control and managing visitors works side by side, both comprising of complex systems and varied degrees of access.
On-Site visitor management is a vital facet of business which also may include remote surveillance. Businesses of all sizes are held responsible for providing a safe environment in which people can operate, work or frequent.
Updating Site Visitor Management Equipment
One of the most well-known types of visitor administration comes in is what is known as an access badge and in some cases a key fob. Access cards are not only limited to physical doors, they can also be used in digital environments as well and linked to computer resources, applications and programs.
Alpha Energy Solutions can work with you to upgrade your security systems to include your current visitor management set-up. While it might appear that you have every one of the best procedures in position, it is most likely that some locations of may need an overhaul. There is really no perfect time to update security, but you should certainly review your protocol often.
Managing visitors is helpful for all businesses. The practice can help you to track the tasks of visitors and even staff members. The method naturally supplies a solid layer of protection and most of all credibility. Consequently, your company can improve its reputation by enlisting appropriate actions to maintain your profit center as well as ensuring that all information is secure.
Tracking visitors that enter a building is a worthwhile consideration. Not only can you maintain security in restricted areas but you can also confirm the identities of those who have access to your facilities. Updating your security systems and visitor applications will help you grow your business while protecting your assets and people as well.