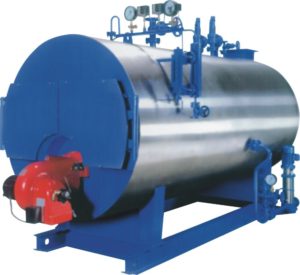 Boiler repair is sometimes a necessity that cannot be avoided. Prolonging the life-cycle of your equipment with repair can save you money. Moreover, conducting repairs on your unit may help you to maintain productivity in your facility. Extended wait times between discovering a performance issue and scheduling repair can impact your operation negatively. Alpha Energy Solutions understands just how important it is to have a boiler system that you can rely on.
We are experts in HVAC including boiler repair. We deal with both commercial and industrial equipment. Due to a wide distributor network we can work with jobs of any size. There is no boiler repair job that is too big or too small for our technicians. Our technicians are capable of handling different units of various capacities so if you are unsure about whether or not we can help with your repair, contact us.
Managing boiler repair challenges does not have to be a headache for you. Our technicians have over 2,000 years of field experience combined. We can help you get your system running properly which will save you valuable time and resources in the end. Consider Alpha Energy Solutions as knowledgeable expert with a vast range of capabilities.
While boiler repair cannot always be avoided, you can keep your machinery running smoother with consistent maintenance. Maintenance is a proactive approach to circumventing unexpected issues and preparing your unit or units for upcoming seasons that may affect your equipment.
Alpha Energy Solutions offers Preventative Maintenance Programs which can be formulated to suit your specific need. Based upon your equipment, operation and budget, you will find the Preventative Maintenance Programs to be an ideal solution which allows you to make the most of your units in terms of performance. Moreover, preventative maintenance is recommended as it reduces potential downtime due to performance issues.