Climate Control-Boiler Service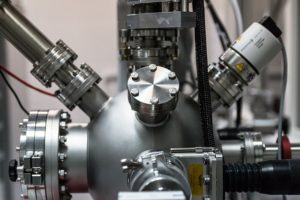 Boiler Service is a normal part of climate control within commercial and industrial facilities. While you can rely on your heavy machines to deliver great performance, service prolongs the life cycle of each and every machine. Due to the fact that boilers are relied upon for many applications in both commercial and industrial settings, they should function properly without interruption.
Your boiler should offer the highest level of comfort, safety, efficiency and performance. Overall, your machines should contribute to a healthy environment that is above all productive. Boiler service helps you to achieve such goals by protecting your investment and ensuring the best use of energy to help you maintain your operation.
As an expert in HVAC, Alpha Energy Solutions can help you as your boiler service specialist. We handle jobs of all sizes and have over 2,000 years of experience in the field dealing with the top manufacturer brands. If you need service on your boiler, contact Alpha Energy Solutions for service that you can trust.
Boiler Service and Performance
If you are not sure whether or not your boiler systems are in need of service, contact a service technician. From time to time, your machine should be maintenanced to ensure that it is up to date. Seasonally, your machines may require some tweaks to improve performance and energy use.
There are a few other signs that you can look for that may predict or indicate active issues with your boiler. If you notice that your boiler is making strange noises, then you may need boiler service. High utility bills and low output are also issues that should be examined further by a technician. Your boiler systems should perform quietly and without interruption.
Should you need boiler service, you can trust that the technicians at Alpha Energy Solutions are available to handle your calls, even in the event of an emergency. We are on-call 24/7. Even when it comes to obtaining parts, we can do so without causing you any further delay. We deal with a large distributor network and can obtain parts from a vast selection. As a result, we can get started on any needed repairs without wasting time.