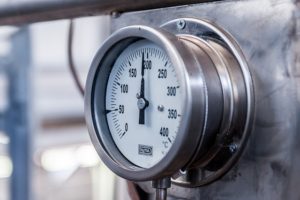 In a commercial or industrial facility, a broken boiler can cause productivity issues and safety hazards. Boiler repair is sometimes necessary to get your machinery back up and running. Due to the fact that a broken boiler can impact your bottom line, any repair should be conducted without delay.
Alpha Energy Solutions is an expert in HVAC including boiler repair. Commercial and industrial facilities are among our specialties and we can work with jobs of all sizes. Allow us to handle your boiler issues with service and care.  Our technicians have over 2,000 years of experience in the field so there is no job that is too big or too small for Alpha Energy Solutions.
Regardless of your boiler capacity, we can address any boiler repair challenges that you may be experiencing in your building.  Because boilers play such an important role in climate control for a numerous applications, dealing with performance issues is a must. Should you need repair, trust Alpha Energy Solutions as a knowledgeable resource.
Experienced technicians can assess any boiler problems with ease and can obtain any parts necessary to complete work that must be done.
Because we deal with all of the major manufacturer brands, we can access parts equipment. We are able to reduce the turnaround time on service calls which is especially relevant in time sensitive situations. Emergencies regarding your boiler require a fast response as any further delays to repair can hinder your operation and hurt your budget.
You should constantly monitor your boiler systems for performance issues. The machines work great but due to frequent use need maintenance to run as efficiently as possible, without interruption.
There are some signs that you can look out for in the event of a performance issues such as loud noises, banging sounds, leaking water or inadequate cooling within your operating space. All of the above are signs that boiler repair is likely needed.