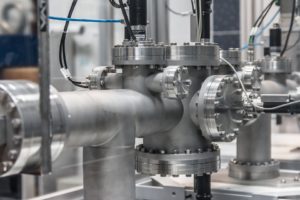 The warmer months are coming to a close and it may be time to consider boiler service for your commercial or industrial unit. In preparation for the fall and winter, having your boiler checked for issues is highly-recommended. Alpha Energy Solutions specializes in boilers among other HVAC systems.
Boilers function well however, they can experience issues if they are not maintained properly. Some issues that a broken boiler may display include: poor heating, loud banging noises, strange hissing sounds. If you notice any of these issues with your boiler, then you should consider boiler service as soon as possible.
When broken boilers are not addressed quickly, problems can escalate without hesitation. Boiler service is a great way to prevent unexpected issues. Taking measures to ensure that your system is running smoothly all of the time will reduce the likelihood of a breakdown at the worst possible time.
Comfort and safety are two things that facility managers and business owners are thinking about when it comes to HVAC. There is no reason why you should not depend on reliable performance.
As great as boilers are, they can have minor issues even if boiler service is part of your system management. In the vent of unexpected repairs or maintenance problems, you can count on Alpha Energy Solutions.
Our technicians are on-call 24/7 to handle service calls. We also deal with units of all capacities so regardless of the size of your unit, we can help. If you happen to need parts to start or complete a repair or service, you can rely on us. 
As a customer, you should expect a fast turnaround time on calls for service. We understand that when your machinery is offline your operation needs to return to normal quickly.
Contact Alpha Energy Solutions for all of your commercial and industrial boiler needs.