Industrial and Commercial Chiller Repair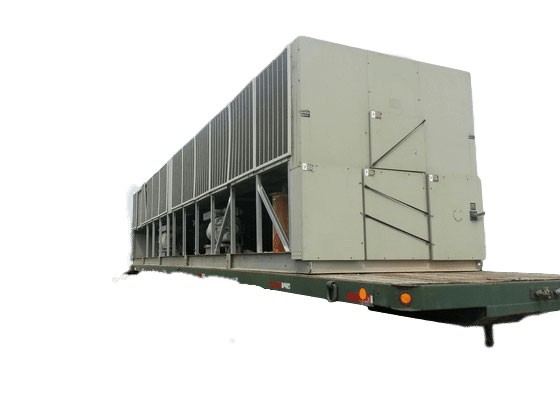 Commercial and industrial facilities rely on chillers for many operations. If your chiller unit is not doing its job, then it might be time for chiller repair. In fact, There is no reason to risk productivity and chillers should be repaired as quickly as possible.
Actually, delaying any repairs to a heavy machine such as a chiller may lead to worsening problems. Moreover, when you do not fix repairs fast costs rise.
Alpha Energy Solutions delivers unparalleled expertise. In fact, our technicians have over 2000 years of combined experience in the field. We are fully capable of handling chiller repair jobs of all sizes. We are familiar with the inner workings of chiller models that are used for all applications.
Urgent Chiller Repair
As in the case of any HVAC system, regular maintenance is highly recommended. Scheduling maintenance on your unit keeps it up to date and keeps you ahead of any issues. Sometimes, a chiller may have an unexpected issue with performance. Other times, chiller repair is urgent.
Actually, we understand that if your chiller does breakdown or experiences a critical malfunction, timing is of the utmost importance. Our technicians are on call 24/7 to handle service calls and this includes emergencies. When your chiller is not performing as it should, contact Alpha Energy Solutions right away.
In addition, relying on an experienced service provider will save you a great deal of time and money. Chances are there will be no time to waste in getting your system backup online and running to capacity.
Ideally you would already have a maintenance plan arranged for your chiller. We offer the option to add Preventative Maintenance Programs which are a worthwhile investment.