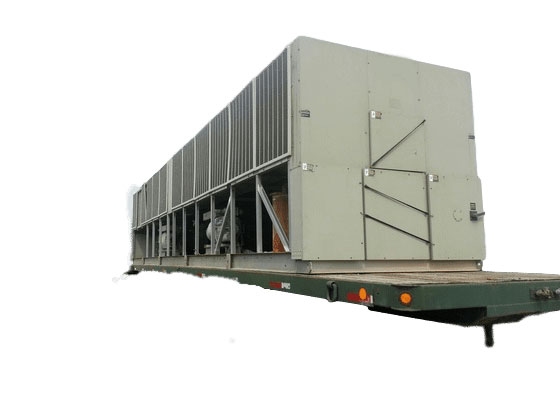 Attempting to troubleshoot chiller repair on your own is not the best idea. Trying a hand at your own repairs may lead to danger and costly fixes. The best way to avoid unnecessary expenses is to rely on a technician. You should not take chances with your investment, the chiller. Avoiding costly repairs will keep your system running to full capacity. An adequate system will maintain your operations with greater ease.
There will be times when chiller repair is unavoidable. Regardless, preventing damage is key. Should you choose Alpha Energy Solutions for your chiller, we an also provide repair. The team at Alpha Energy Solutions is comprised of professional technicians with over 100 years of combined experienced in the field. Our technicians are also on call every day, all year to handle service calls.
We provide a list of services to handle your chiller repair. For example, we can offer replacement, urgent repair and retrofitting. It does not matter if you are renting your system or if you have invested in a permanent unit, regular maintenance can reduce the number of costly and unexpected fixes. The best way to extend the life of your chiller is to schedule regular maintenance.
A total system failure is one of the worst events that can happen. Overuse can lead to malfunctions and even catastrophic failures. Breakdowns slow operations and productivity. As a result your expenses will also increased. Keep your system up to date with our Preventative Maintenance Plans.
Preventative Maintenance Plans at Alpha Energy Solutions provide round-the-clock monitoring, inspections and seasonal adjustments. Our technicians will make certain that your system is running well and making the best use of energy. We understand that you need a reliable unit to maintain your operations while reducing costs wherever possible.