Find HVAC Equipment Rental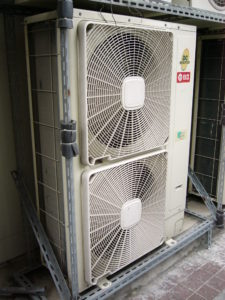 HVAC Equipment Rental needs vary and locating a solution made for your needs may seem hard. Climate control needs do not have a single solution. You should consult with an experienced technician at Alpha Energy Solutions for further guidance. Our goal is to eliminate any confusion while providing you with service and selection.
Whether you have long-term or short-term needs, Alpha Energy Solutions can ease your headaches and help you locate an HVAC Equipment Rental that is delicate on your wallet and ideal for your application. An experienced technician can guide you toward the best options available. There are simply too many models available to navigate the industry alone.
Locate HVAC Equipment Rental Supplies
Once you have decided on an HVAC Equipment Rental, Alpha Energy Solutions can provide service year-round. You should never attempt to troubleshoot mechanical issues on your own because HVAC systems are very complex. Moreover, trying to fix your own system may result in unnecessary expenses.
In addition to service, Alpha Energy Solutions has access to HVAC Parts for your system. We have access to all major manufacturer brands and can get the parts needed quickly. In addition to parts supplies, we offer Preventative Maintenance Plans. The plans provide system monitoring and reporting, emergency service when needed and predictive maintenance to name a few. Preventative maintenance reduces downtime and keeps your operations running smoothly.
Our technicians provide quality service. We deliver over 100 years of field experience combined. We specialize in the areas of service, repair and maintenance. There is truly no job too big or too small for Alpha Energy Solutions. Regardless of whether your establishment is commercial or industrial, we can get the job done. HVAC systems are a large investment and we want to ensure that you have the most productivity and greatest efficiency as well as comfort and safety.