Air Conditioning Rentals for Commercial Use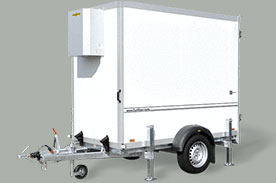 Alpha Energy Solutions is the best source for air conditioning rentals for your commercial building or project. Not only do we provide delivery and installation of your unit, we also provide a selection of capabilities in the realm of service. Look no further than Alpha Energy Solutions for all of your HVAC equipment needs.
In addition to the many areas of focus we tend to, we also specialize in air conditioning rentals. Regardless of whether your need is industrial or commercial, we can help you select a system that is right for your establishment. Rental units are a cost-effective alternative to permanent systems without the long-term commitment.
When you are in the market for air conditioning rentals, choose a name you can trust-Alpha Energy Solutions. We know cooling models. In fact, we deliver over 2000 years of field experience combined. Our technicians are familiar with all of the leading manufacturer brands. Moreover our service technicians specialize in systems of all sizes.
Air Conditioning Rentals and Maintenance
Just as permanent cooling systems need to be serviced, air conditioning rentals also need to be maintained. Alpha Energy Solutions makes service easier for your system even if you are just renting it for a temporary project.
We offer Preventative Maintenance Programs which can be used to keep your unit up to date. In order for systems to run smoothly without unexpected interruptions, it is necessary to keep them maintenanced at regular intervals. With our Preventative Maintenance Programs, we can provide information that is critical to the performance of your unit.
Some of the benefits that you can expect with a custom Preventative Maintenance Program include: monitoring, reporting, status updates and seasonal service.
When thinking about service, the topic of parts may come to mind. In fact, you may need parts for regular maintenance or urgent service. We have a strong distributor network and because of our relationships, we can obtain parts with greater ease. Acquiring parts quickly means that we can offer a better turnaround time on your service calls.
Another point to keep in mind with regards to your rental system is that our service technicians are on call 24/7. Take comfort in trusting your cooling needs to Alpha Energy Solutions.