Chiller Repair Provider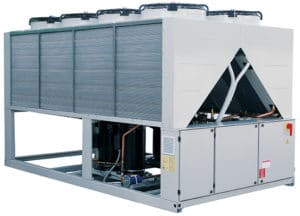 When a commercial or industrial chiller breaks down, urgent chiller repair is necessary. When a chiller goes down, your entire operation may come speeding to a rapid halt. Any interference in your operation may not only send your operational costs through the ceiling, but your performance may also decline as well.
As an industry expert, we understand how important it is to get your system back online and running smoothly. We are capable of offering urgent chiller repair for commercial and industrial facilities that rely on their systems for day to day operations.
Despite your best efforts, you truly cannot anticipate when a chiller will malfunction. Moreover, you may be totally surprised if your system completely fails. While such interruptions are few and far between, you will be pleased to know that we can handle urgent calls 24/7.
Chiller Repair Experts
Regardless of how small or how large your chiller is we can conduct chiller repair. Our technicians have over 2000 years of combined field experience. In addition, we work with all of the leading industry manufacturers. The benefits of dealing with recognizable brands are numerous.
For example, in the event of an urgent repair, we can obtain parts for service with greater ease. As a result, when you place an initial service call, we can offer a faster turnaround time on service. There is no reason why any chiller repair should be delayed due to lack of parts.
Next, our experienced technicians can offer selection. Compatible parts often come down to selection. Since we have access to major brands, we can also access the exact parts that match the system you currently have.
Finally, we handle repair jobs of all sizes. Regardless of how large or small your facility is, we can help. Chillers vary in size and capacity however, we can still address your repair issues with the highest level of expertise.
Due to the fact that chillers are a large investment for your business, you may consider establishing a preventative maintenance plan with us. We proudly offer Preventative Maintenance Programs. 
Learn more about how we can help with chiller repair. Contact us.