Help with Chiller Rentals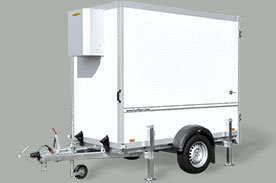 Chiller rentals are  an ideal solution for a temporary industrial project. In fact any project that requires cooling functions can benefit from having a rented chiller. Once you have established the need for a chiller, contact a service professional for further guidance. Chillers are rather complicated so working with an expert like Alpha Energy Solutions is a must.
When it comes to chiller rentals, Alpha Energy Solutions can deliver an incredible amount of expertise. In fact, our technicians have over 2000 years of combined experience in the field. You certainly will not find this type of expertise anywhere else.
In addition to being field experts, the technicians at Alpha Energy Solutions are available for you. Our technicians are on-call 24-hours per day and 7 days a week to handle service calls. So, we can offer all of our clients industry expertise, service and support for your chiller rentals.
Alpha Energy Solutions does not just top at convenient availability. Our company is number one in selection. Having access to a variety of chiller models is the best way to determine which one will work for your application.  In fact, we have access to all of the top brands in HVAC.
Selection and Chiller Rentals
You may be wondering how we are able to offer a great selection to our clients. We happen to have a very wide distributor network. There are of course, many benefits to having these types of relationships and those same benefits are passed on to you, our client.
For example, we can support chiller rentals with necessary components for both repair and service. Not only can we help identify the parts that are unique to your system, but we can acquire them in a timely manner.
Next, we are capable of reducing the turn-around time on service calls. Since we do not have to wait an extended period of time for parts, we can commence work on chiller rentals with greater ease.
Are you in the market for chiller rentals which may be used in your facility or industrial project? If so, contact us for further support.