Commercial and Industrial Chiller Rentals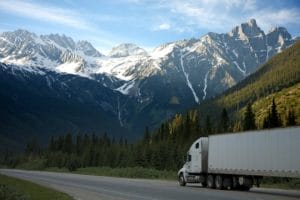 Your premier choice for chiller rentals is Alpha Energy Solutions. We can remove the headaches associated with choosing a rental system for your commercial or industrial facility. We specialize in chillers of all sizes and we have over 2000 years of experience in the field. When it comes to finding the perfect chiller for your establishment, you should trust an expert with your investment.
If you have questions about chiller rentals, we can help. We understand that not every project requires a permanent solutions. As a result, we can offer a wide selection of chillers that will fit your needs. Chillers are ideal options for temporary projects, allowing you the effects you require with less of a commitment. Consider Alpha Energy Solutions as your top source for chillers.
Why Alpha Energy Solutions for Chiller Rentals?
When you are in the market for a chiller for your commercial or industrial facility, you might not be certain which company to go with. While there are many options available, not all companies deliver of service and selection; we deliver on both.
Due to our relationships with top brands and a wide distributor network, we are able to access all of the brand names that you trust. We can deliver quality products and selections that are tailored to your needs.
In addition to delivering a quality selection of chiller rentals, we also support your investment with reputable service. Moreover, we are on-call when you need help. Our technicians are on hand to receive service calls 24/7. In an emergency, you can count on Alpha Energy Solutions. We understand how important a reliable chiller is to your operation.
Choosing Alpha Energy Solutions for your rentals means that you can expect an experience, quality, selection and service. From product selection to delivery and installation, we go further to provide a user-friendly experience for our customers.