,Video Management Solutions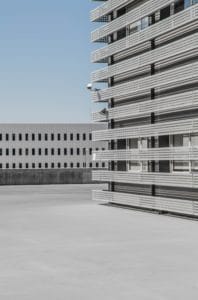 Video Management is used for several different applications and rightfully so. The technology is a powerful tool that captures visuals in real-time. Having access to video footage serves a multitude of purposes for both commercial and private facilities.
Chances are, no matter where you go throughout the day, you'll observe surveillance at one point or another. You  will certainly find that cameras are all around us.
As an critical component of integrated systems, video management is used by facilities to monitor and surveillance activity. The tool is a deterrent to crime. If you run a business or desire to protect your own private residence, investing in surveillance is a great idea.
Video Management Products
Manage potential security breaches within your organization.
Increased criminal activity both outside and within organizations have prompted decision-makers to reevaluate security measures inside of buildings and facilities. Video management should always be considered in organizations where physical assets and data must be protected.
The tools are useful because it drives down operational costs. For example, consider how much it might cost to loose product inventory to theft. Preventing theft in a retail establishment will reduce costs. The decreased cost  is beneficial not only to business shareholders and consumers. Business owners are responsible for protecting, people, data and intelligence within an organization.
Hardening security is something that all organizations must consider as a top priority. Adequate security is a wise investment that will contribute to profitability in the long-term. Besides, we should never take security for granted. 
There is good news however, the technology behind video surveillance has improved over the last decades. In fact, now business owners are capable of viewing data from smart technology such as mobile phones, tablets and laptops.  The technology reduces the costs associated with having security on-site but also offers 24-7 monitoring.