Integrated Systems Technology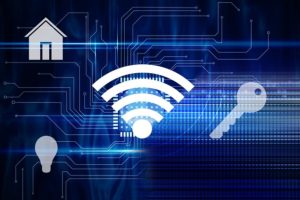 One factor in ensuring the security of a facility is integrated systems. The systems are a vital part of keeping your facility safe. While the idea of systems integration may seem complicated, the actual process makes managing security easier for users. The systems join together different applications to streamline activity. The benefits of systems integration are numerous. Businesses of all sizes have much to gain from the use of the advanced technology in a modern world. 
Some components of integrated systems that you may be familiar with include software and networking programs, video and intercom systems to name a few. When all of the components work together, users have access to rich data. Moreover, users can gather information in real-time which is critical when threats are faced. 
Alpha Energy Solutions is capable of providing the latest technological advances in information technology, video and software to offer innovative security solutions to facilities of all sizes.
Integrated Systems Applications
User experience is just one aspect of integrated systems. In fast-paced environments, obtaining information quickly can make all of the difference in protecting your facility. Security systems must be easy to use for both functional and training purposes. Confusing applications can lead to not only frustration but critical user errors.
Now, users are able to gather vital information quickly while holding users accountable. Alpha Energy Solutions can help you take your facility's technology to the next level. As a result, you can integrate round-the-clock surveillance, smart technology and traditional methods to improve security measures.
Several different types of facilities will benefit from the use of systems integrated security. Schools, warehouses, offices, industrial facilities, and commercial buildings require adequate security applications to ensure the safety of both people, physical assets and data. Proper safety measures are necessary for the profitability for any organization.