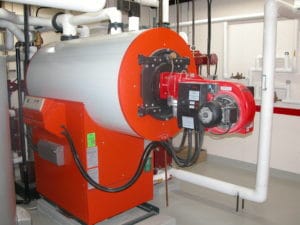 As the temperatures changes, the comfort of your commercial or commercial facility is something to think about. Boilers are an efficient and price-friendly heating solution while maintained properly but, surprising problems can result in extreme damage if not addressed quickly. While preventative upkeep is fundamental in reducing downtime, boiler service may be necessary in some instances where hard to fix your unit. Alpha Energy Solutions is able to help with your boiler repairs 24/7.
Although boilers have a especially easy layout, they can still have malfunctions. Though boilers can last for many years, they require regular proper upkeep or the best overall performance. If you note that your boiler is not heating or wasting energy, then you probably need boiler service. When a boiler begins to make noises or fails to warm efficiently, boiler repair necessary. Failing to address repair issues may lead to profound damage.
Attempting to troubleshoot boiler problems without help can be risky and may bring about high-priced maintenance. Alpha Energy Solutions is proud to deliver over 2,000 years of combined experience in handling all major boiler manufacturers from top producers. Avoid the hassle of excessive downtime by enlisting the expertise of an experienced service technician.
Alpha Energy Solutions can offer Preventative Maintenance as a proactive solution to boiler service. The custom Preventative Maintenance Plans are tailor-made for your specs. Unexpected boiler repairs may be expensive and having to buy a new unit equally as costly. Discover mechanical troubles earlier so that they do not become catastrophic.  With the help of a educated expert from Alpha Energy Solutions, your system can have a longer life. Preventative Maintenance Plans are available with technicians on-call for service24/7.