Boiler Service Needs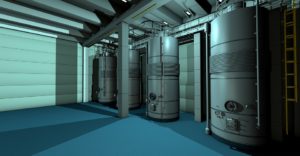 Broken boilers can slow down production. When your boiler is malfunctioning, boiler service is a must. Although the heating systems are great, it is possible that issues may arise. Boilers perform well under most circumstances, however if you do need service you should contact an expert.
If you are looking for an expert to address your boiler service needs, contact us. We can handle jobs of all sizes. We understand that broken boilers can impact your operation and cause discomfort. Not only do broken systems cause temperature issues, they can also be dangerous.
When You Need Boiler Service
Determining when you need boiler service may not be clear. If you hear strange noises coming from your heating system, it is likely time for service. Noises such as banging, knocking and hissing are just a few of the sounds that might indicate that it is time for service. Boilers are not very complicated however, they can cause catastrophic property damage if they are not maintained.
Although we are available to handle emergency issues 24/7, we can also handle regular maintenance and service requests. Our technicians are on call throughout the year to handle your boiler needs.
One of the best ways to prevent damage to your system is to schedule maintenance throughout the year. We offer preventative maintenance plans that can keep your boiler running properly. Preventative maintenance is a proactive way to stay ahead of trouble and reduce unexpected issues with your system. Part of our customizable plans allow us to monitor your system, provide seasonal checks and report on any issues that your unit may have.
In addition to preventative maintenance, we also have access to parts from all major brands. If for some reason you are in need of parts to complete a repair, your wait time is reduced. We are happy to offer a faster turn-around time in this case and can address your issues in a timely manner.