Chiller Rentals Commercial and Industrial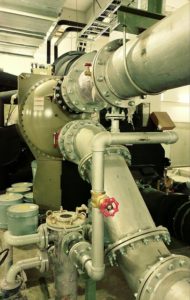 Chiller rentals are ideal for any facility, commercial or industrial. Selecting the best system can provide numerous benefits. Among some of the benefits of having a chiller include maximum productivity. Though some applications do call for a permanent solution, chiller rentals can be equally as cost-effective.
We provide chiller rentals for many different uses across several different industries. If a rental chiller is exactly what you need, we can provide solutions year-round. Depending on your need, we can provide options that suit your budget and need.
As an industry leader, we handle all size jobs. Moreover, our selection and service are backed by over 2000 years of experience in the field. Trying to figure out which chiller rentals are best for you prove difficult. Chillers are actually complicated by design and consulting an experienced technician is highly recommended.
Once you have located a chiller rental that meets your need, we can back your system with relevant service. Service and parts are just two of many areas of expertise that we have to offer our customers.
Chiller Rentals and Repair
While chillers are some of the most reliable systems around, they can experienced malfunctions from time to time. Rather than trying to troubleshoot on your own, contacting a service technician will save you time and money. Moreover, in the event of an urgent repair, we can get the parts you need with speed.
We have access to all of the top manufacturer brands and can get the parts you need quickly. Having a quick turn-around time allows us to respond to your calls for help in a timely manner. We understand how important it is to keep your operation running smoothly.
Although we are on call to help with urgent needs, we also offer Preventative Maintenance Plans for your chiller. Preventative Maintenance Plans provide system monitoring, status updates, and seasonal service. The service helps to prolong the life of your system while preventing unexpected breakdowns.