HVAC Equipment Rental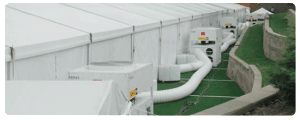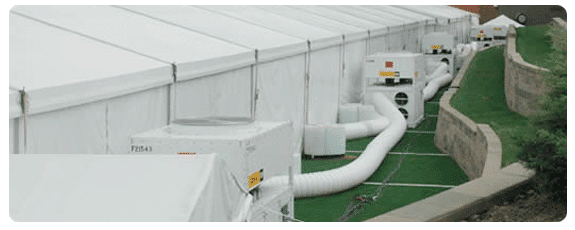 Climate control can be utilized in any number of settings all year-round. Regardless of the size of room or building, there is almost always a solution available to meet the needs of comfort and efficiency. From permanent solutions to HVAC equipment rental, there is a system designed for virtually every situation. Whether the application is commercial or industrial, an Alpha Energy Solutions HVAC technician can help you decide what heating and cooling system will deliver optimum performance.
Solutions vary from temporary to permanent and models are designed to meet a variety of needs. In the case of outdoor events, renting HVAC equipment can provide added comfort while offering a portable solution. Heating and air conditioning systems have also been important in emergency settings where temperature control is crucial. From large , industrial facilities to small offices, climate control can improve not only comfort but air quality as well. When looking for heating and cooling solutions, it is important to consider the application, area being cooled, budget, and energy consumption requirements. Examine fixtures that already exist within your space that may help to make heating and cooling more efficient; compare the costs of system components and survey the life-cycle of your equipment.
Understanding the life-cycle of your HVAC equipment will help with scheduling regular maintenance and ensuring that your system is operating at optimal performance. Additional points to consider when securing a heating and air rental is the corresponding service available, parts, and emergency response. Ideally, 24-7 service will come in handy for troubleshooting, while delivery and installation will save time. Quality service and industry-leading products backed by trained professionals is the best way to get the most out of your system for a long time to come. The most efficient products will save energy and money while providing excellent comfort.
Call us at Alpha Energy Solutions for advice on the best option for your environment.