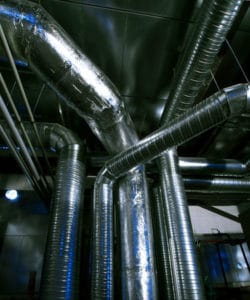 Attempting to locate HVAC parts might be frustrating. Alpha Energy Solutions can help you locate the parts you need with ease. Heating, air and ventilation parts are complex. If you are not sure out what items to select, you should contact a professional associate at Alpha Energy Solutions. We have plenty of experience and can guide you in the right direction.
In addition to helping you locate the right HVAC parts, we can get them to you sooner. In fact, we have access to all major manufacturer brands. Moreover, our large distributor networks enables us to get you quality parts when you need them. Alpha Energy Solutions is knowledgeable about top brands. If you have questions about any industry brands, contact us and we will be more than happy to help guide you along. Selecting parts should not be a headache and we are here to make the experience great.
When you don't have the HVAC parts that you need, you might experience downtime. We understand that downtime can hurt your operation. Furthermore, we realize that your HVAC system should function well. If you are having an issue with your unit do not troubleshoot alone. Call Alpha Energy Solutions and one of our technicians can help figure out what is wrong.
Not only can we deliver prompt service for your parts but we can also get you replacement parts in a timely manner. Though some system breakdowns are unavoidable, prevention is key. We offer preventative maintenance plans for your HVAC equipment. The plans can be customized to meet your needs.
Preventative maintenance plans from our company will help to keep your systems running well. Technicians are on call in case you need service. Service includes system checks along with repair. Preventing mechanical breakdowns will help to save you time and money.