HVAC Equipment Rental Sourcing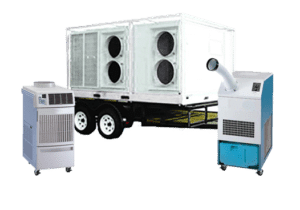 If you are looking for an HVAC Equipment Rental for a short-term project, then Alpha Energy Solutions is your number one source. We can help you find equipment for your application with ease because we are a knowledgeable supplier with experience. Choosing the right rental equipment does not have to be a hassle. Also, you do not need to spend hours online trying to figure out part numbers, we can help.
At Alpha Energy Solutions, we specialize in HVAC equipment rental. Whether you need the equipment for a short time or a lengthy project, you can certainly trust that our technicians will deliver with expertise. Attempting to decipher the nuances of HVAC can be frustrating even if you do have some experience. For others, you may simply be tasked with finding supplies for your organization. Regardless of your level of expertise, an expert at Alpha Energy Solutions can handle your call for assistance.
Two of the most important factors in deciding on an HVAC equipment rental is quality and selection. Due to the fact that an HVAC system is a large investment, you'll want to ensure that you are procuring a sturdy machine that will deliver excellent performance. The fact of the matter is that there are many different manufacturers in HVAC, all selling unique machines. We can help you narrow your options down.
HVAC Equipment Rental Selection
Based on your application and of course your budget, your selection of rental equipment will largely depend on its use and a few additional factors. Alpha Energy Solutions however, can offer a wide selection of equipment for you to consider. We deal with all of the major manufacturer brands and have a great distributor network. Acquiring parts and components is also not an issue. Our technicians are capable of handling units of varied capacity.
You can certainly find a rental unit or even multiple units for your projects with the least amount of hassle. Contact Alpha Energy Solutions to inquire about HVAC equipment rentals.