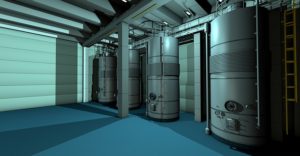 Alpha Energy Solutions can help you get ready for the coldest months of the year by providing commercial boiler service. Boilers need to be checked at regular intervals to maintain performance. A boiler is a huge investment and a significant piece of your operation so do not delay on service.
If you desire a boiler that is running smoothly without interruption, then boiler service is highly recommended. Commercial and Industrial buildings often cannot sacrifice productivity in the event that a boiler goes down. As a result, to keep your operation moving ahead, scheduling seasonal service is a a great idea. In the long run, service on your unit will provide on-going savings, a plus for your budget.
Adequate boiler service and care offers many benefits. Not only will keeping your system up to date provide much needed comfort in your building or place of operation, but it will also keep the environment safe.
We understand how important your boiler is to your operation. Your boiler should be dependable all of the time. Because of this, Alpha Energy Solutions is available 24/7 to handle your service requests.
One of the best ways to circumvent unexpected issues with your boiler is to have scheduled service. Often times it is hard to anticipate when something may go wrong and when it does, it usually happens at the worst of times. Do not allow your operation to slow down and never allow your performance to decline. Stay on top of boiler repair issues before they become a major problem.
Alpha Energy Solutions list of capabilities are extensive and do not end at your boiler installation. We can support your service needs with custom Preventative Maintenance Programs which will help you maintain your boiler's performance with regular status updates.
Even if you are in a commercial building, seasonal service is a must. Our technicians which deliver over 2000 years of combined field experience can perform diagnostic tests, inspections, and report back with any troubling issues before the worsen. Trust your heating system with Alpha Energy Solutions where we specialize in boilers of all capacities.