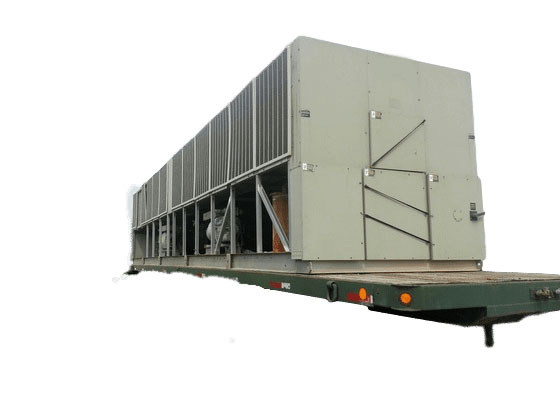 If you need chiller repair, do not attempt to fix the situation yourself. Doing your own repairs can be very dangerous. In addition, attempting to fix your chiller is not the best idea. In the event that you are unsure about chiller parts, call for help. Relying on a trained technician will save you money at the end of the day.
Since your chiller is an investment, it is important that it is always running. When your chiller breaks down, production will slow. You should never take any changes with your system. Always observe any changes and report them as soon as possible. The sooner that your repair issues can be addressed with chiller repair, the better.
Our technicians are on-call 24-hours a day to handle your chiller repair. Technicians here at Alpha Energy Solutions have over 2000 years of field experience. The technicians can handle jobs of any size and also get parts quickly.
The sooner that we are able to get your parts, the sooner we can start your chiller repair. Because we have access to the top manufacturer brands, we can offer a faster turn-around time on your service call. The time can make a great difference when it comes to keeping your operation running smoothly.
The issues that we can address include: retrofits, replacement parts, and emergency service. Although we can provide excellent service, it is always best to maintain your investment with proper care. We offer a selection of Preventative Maintenance Plans. The plans are in pace to help you extend the life-cycle of your chiller. Through our Preventative Maintenance Plan, we are able to monitor your system, provide seasonal updates and report back on its status. The reporting is excellent and helps you stay on top of any potential problems. Being proactive when it comes to your investment is key.