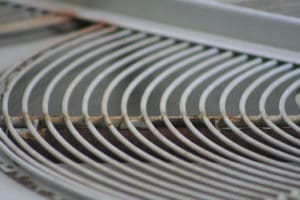 Attempting to locate HVAC Parts on your own can be frustrating. For this reason, it is a good idea to contact an experienced technician at Alpha Energy Solutions. Our technicians have over 2000 years of combined field experience. Also, we deal with all of the top manufacturer brands. Finding parts for your heating and cooling system has never been easier.
You really never know when your HVAC system might be in need of repair. Of course, if you have it maintenance regularly, issues such as system failures are lessened. Alpha Energy Solutions not only provides HVAC Parts but we also provide service and repair if needed. Your HVAC system is a big investment, so why not use a reliable professional?
Reduce Downtime with HVAC Parts
If your HVAC system goes down, so does your operation and productivity. We want to get your system back up and running as quickly as possible so that you can get back to business. Alpha Energy Solutions has access to parts from top brands which reduces turn-around time on repair. Reduced turn-around time means that you can get your operation running in less time. Faster turn-around means greater savings for you in the long-term.
A few of the HVAC Parts that you might need throughout the life-cycle of your system include filters, compressors, wires, motors and more. While replacing parts is cost-effective over investing in a completely new unit prevention is key. Alpha Energy Solutions offers preventative maintenance plans that are designed to extend the life and efficiency of your system.
The maintenance plans can be customized to fit your needs and budget. We are able to monitor your system, provide status reports and offer seasonal maintenance. Seasonal maintenance is the best way to protect your investment from catastrophic damage in the future.