Alpha Energy Solutions Chiller Repair: Prolonging the Life of Your System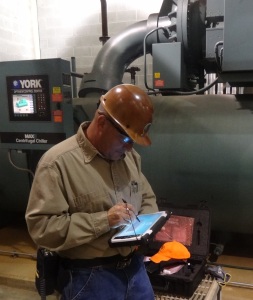 Maintaining your operation may require the use of a chiller. However, when a chiller breaks down however, production may be delayed as precious time is lost trying to get your system back up online. Chillers are designed with such complexity that trying to fix malfunctions on your own may lead to costly repairs and extensive downtime. Alpha Energy Solutions can assist with your chiller repair 24-hours a day, 7 days a week. If you think that your commercial or industrial chiller is in need of maintenance, do not delay, contact a service professional at Alpha Energy Solutions to get your system functioning at optimal performance.
Troubleshooting a chiller repair on your own may lead to increased frustration. Figuring out what parts are needed can be hard to determine without a trained eye. The pros at Alpha Energy Solutions have years of field experience and the company has access to parts from all of the leading industry manufacturers. Alpha Energy Solutions' relationships with top manufacturers means that you do not have to endure an extended wait to receive your parts for service. Remember, the faster you are able to have your system repaired the sooner you can get your production back up and running in a timely manner.
Just because your chiller may be malfunctioning does not mean that it must be replaced. Chiller repair can help you save time and money while extending the life-cycle of your system for years to come. Alpha Energy Solutions provides custom maintenance plans to assist with prolonging the life of your system with ease.
The Preventative Maintenance Plan from Alpha Energy Solutions enables customers to enjoy seasonal adjustments, monitoring, predictive maintenance, and system status updates. For emergency situations, field technicians at Alpha Energy Solutions are available 24-hours a day to make service calls.